November 28, 2018
Passengers like Debra depend on Metro Transit to get to work, school and other important destinations. We hope you enjoy her story, and we're interested in your transit story too. Email [email protected], and we may share your story in a future "Passenger Profile."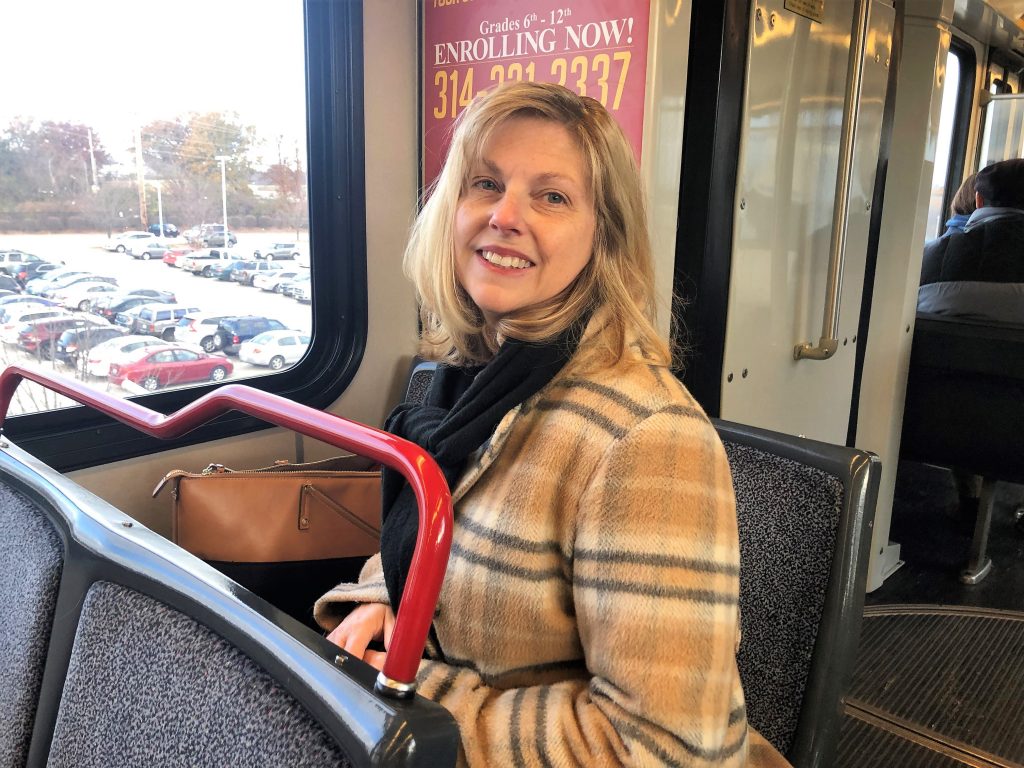 The best way to avoid paying for parking is to not park at all. That is Debra's philosophy, and she avoids the hit to her pocketbook by using MetroLink during the week to get to and from the campus of Washington University.
"Wash U has some parking issues," she said. "They don't have very many spaces. Parking is a premium at Wash U. However, they have a wonderful partnership with Metro, and we get a free Metro pass."
Her commute starts at the Shrewsbury-Lansdowne I-44 MetroLink Station.
"I live close by the station, and it's super convenient for me to park there and take a 15 minute trip on the train, walk a few minutes to my building on Wash U's campus and that's it," she said. "It's easy."
For a short time, Debra left the MetroLink system when her career took her outside the service area. But, fate recently brought her back to Washington University, and one of the first items on Debra's agenda was how she quickly she could get back on the train.
"I used to to work at Wash U two lifetimes ago and did it regularly," she said. "I just returned to Wash U as part of my career move just a few weeks ago. My first inquiry with HR was, 'Where do I get my Metro pass?' I didn't even want to deal with a parking pass."
Return to Blog