November 2, 2016
Passengers like Diana depend on Metro transit to get to work, school and other important destinations. We hope you enjoy her story, and we're interested in your transit story too. Email [email protected], and we may share your story in a future "Passenger Profile."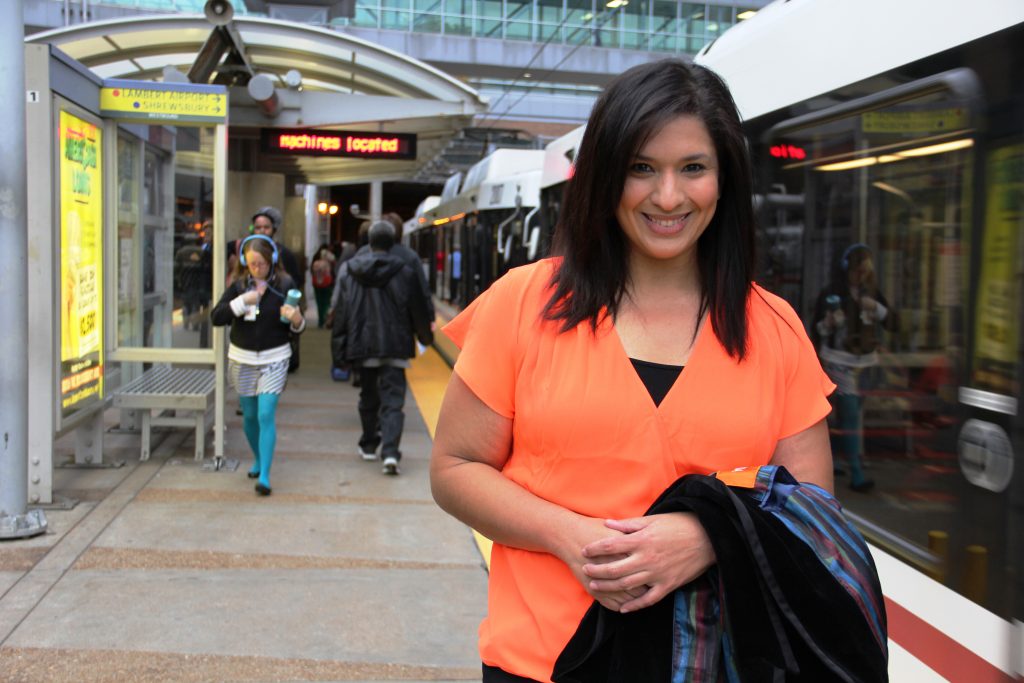 Diana works at the Four Seasons Hotel in downtown St. Louis as a Catering Sales manager, supporting non-profit fundraisers as well as corporate meetings and events. It's a job anyone would call stressful, but not Diana.
One thing she does find stressful is car ownership — that can make her lose her composure a bit. Luckily, Diana has found a reliable solution: MetroLink and MetroBus.
"I can plan a gala fundraiser for 500, no sweat, but I get overwhelmed with all that comes with owning a car, from paying for car insurance to getting all the stickers to reminding myself to schedule an oil change," she said.
Diana has lived in various places in the St. Louis area in the past, and moved on to other cities in the country, before finding her way back to the Gateway City. During her first stint in St. Louis, she used to work in Chesterfield and relied on the #91 Olive to get her where she needed to go. When she moved closer to the city, she relied on the #95 Kingshighway.
After she left the St. Louis area and decided to return, she knew she needed to put proximity to public transportation near the top of her must-haves.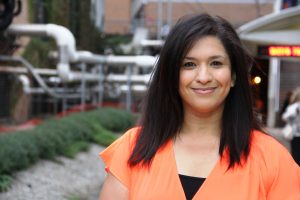 "I strategically wanted to live near a MetroLink line, preferably east of the Forest Park-DeBaliviere MetroLink Station," she said.
Today, Diana boards a MetroLink train at the Central West End MetroLink station and rides the train to the Convention Center MetroLink Station in downtown St. Louis. From there, it's a short walk to the Four Seasons Hotel.
"It's got to be one of the best commutes I've had," she said.
Diana has lived without a car since 1997 and uses Metro for a variety of purposes, from running errands to attending yoga class. She's also supplemented Metro with Uber to visit friends and go to events around town.
For Diana, her commute is her time to be productive, but also to relax.
"On my way to work, I listen to music or catch up on the news," she said. "In the evening, it's a good opportunity to decompress and sort out the day. Obviously, taking the train is less stressful than dealing with traffic. I mean, you literally have someone else do all the driving."
Return to Blog