March 6, 2019
Passengers like Dinetta depend on Metro Transit to get to work, school and other important destinations. We hope you enjoy her story, and we're interested in your transit story too. Email [email protected], and we may share your story in a future Passenger Profile.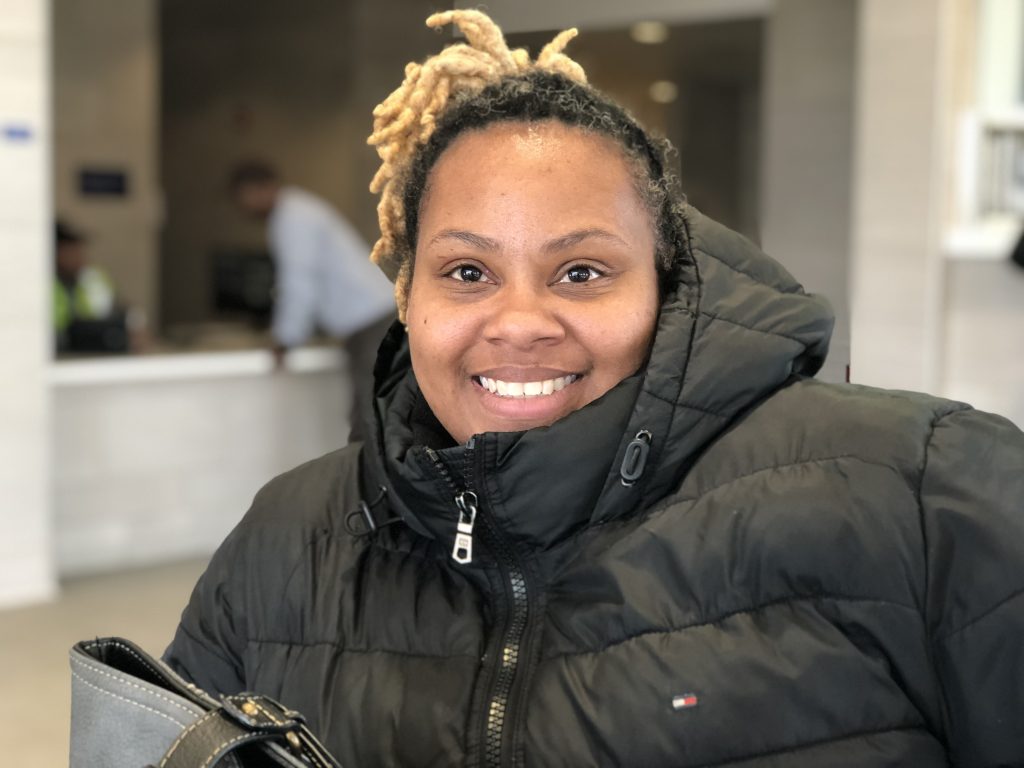 Dinetta has been a Metro Transit rider for a very long time. How long? Well, she's lost track.
"Let's just say I've been riding Metro forever," she said.
Dinetta works the night shift and relies on Metro to get her to and from work and home every Sunday through Thursday.
Her commute starts by boarding a Blue Line train at the Shrewsbury-Lansdowne I-44 Transit Center and riding to the Clayton Transit Center. From there, she transfers to the #47 Clayton-NCTC bus route, which takes her to the North County Transit Center. After a short break, she boards the #71 Parker to get to her home in North St. Louis County.
Dinetta enjoys the peace and quiet her commute brings. She also enjoys listening to music.
"I just like the ride, listen to my music and relax," she said. "I put my music on and tune everything out."
In addition to some quality R&R, Dinetta appreciates the reliability and efficiencies Metro brings each day.
"It's fast and it gets you where you need to be on time."
Return to Blog