July 13, 2016
Passengers, like Dirk, depend on Metro transit to get to work, school and other important destinations. We hope you enjoy his story, and we're interested in your transit story too. Email [email protected], and we may share your story in a future "Passenger Profile."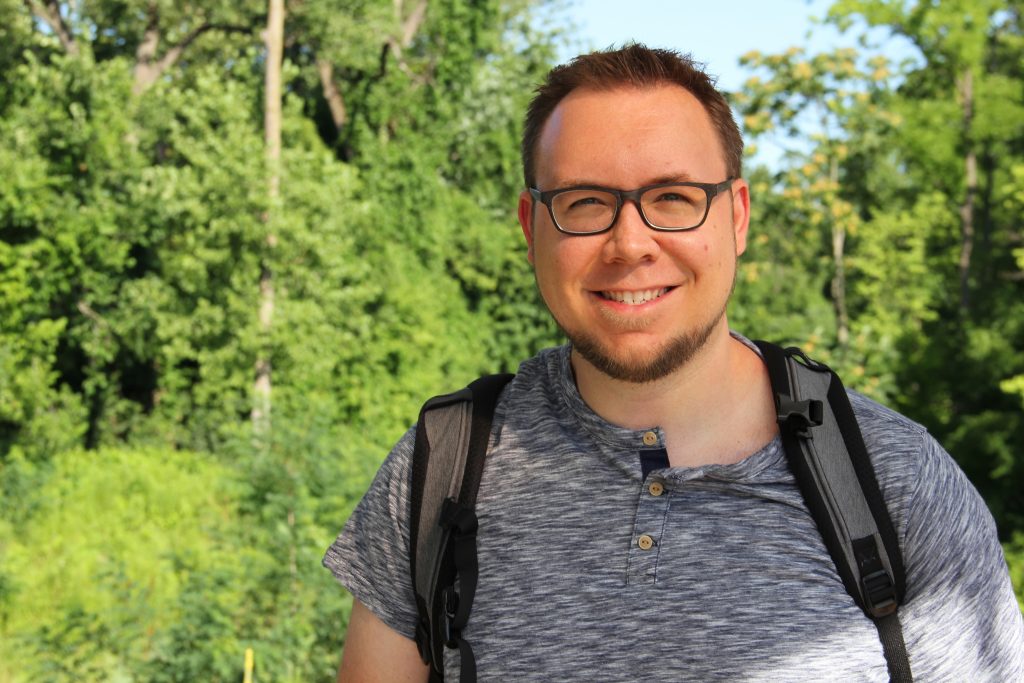 When Dirk began his new job in downtown St. Louis this spring, he turned to MetroLink to get him to work across the mighty Mississippi.
During the work week, Dirk boards MetroLink at either the Fairview Heights or Memorial Hospital MetroLink Station. From there, he rides a train to the Stadium MetroLink Station where Dirk works as a UX designer for a firm nearby.
"I live fairly close to those stations," Dirk said. "It beats driving and dealing with traffic every day."
In addition to using MetroLink to get to and from work, Dirk also rides for other reasons. For example, he and his wife have used MetroLink to get to The Pageant for concerts via the Delmar Loop MetroLink Station. They also take the train to get to Cardinals and St. Louis Blues games.
In addition to avoiding traffic and congestion, Dirk also enjoys riding MetroLink because it's convenient, on time and easy to use.
When he first started taking MetroLink, Dirk would spend extra time making sure he knew the train schedule or remembering which train (Red Line or Blue Line) to board. However, it didn't take Dirk too long before he knew the system like the back of his hand.
"It just take a little bit of time," he said. "Soon enough, you'll be a natural."
Return to Blog
Categories:
Metro Lifestyle