March 16, 2016
Passengers, like Donna, depend on Metro transit to get to work, school and other important destinations. We hope you enjoy her story, and we're interested in your transit story too. Email [email protected], and we may share your story in a future "Passenger Profile."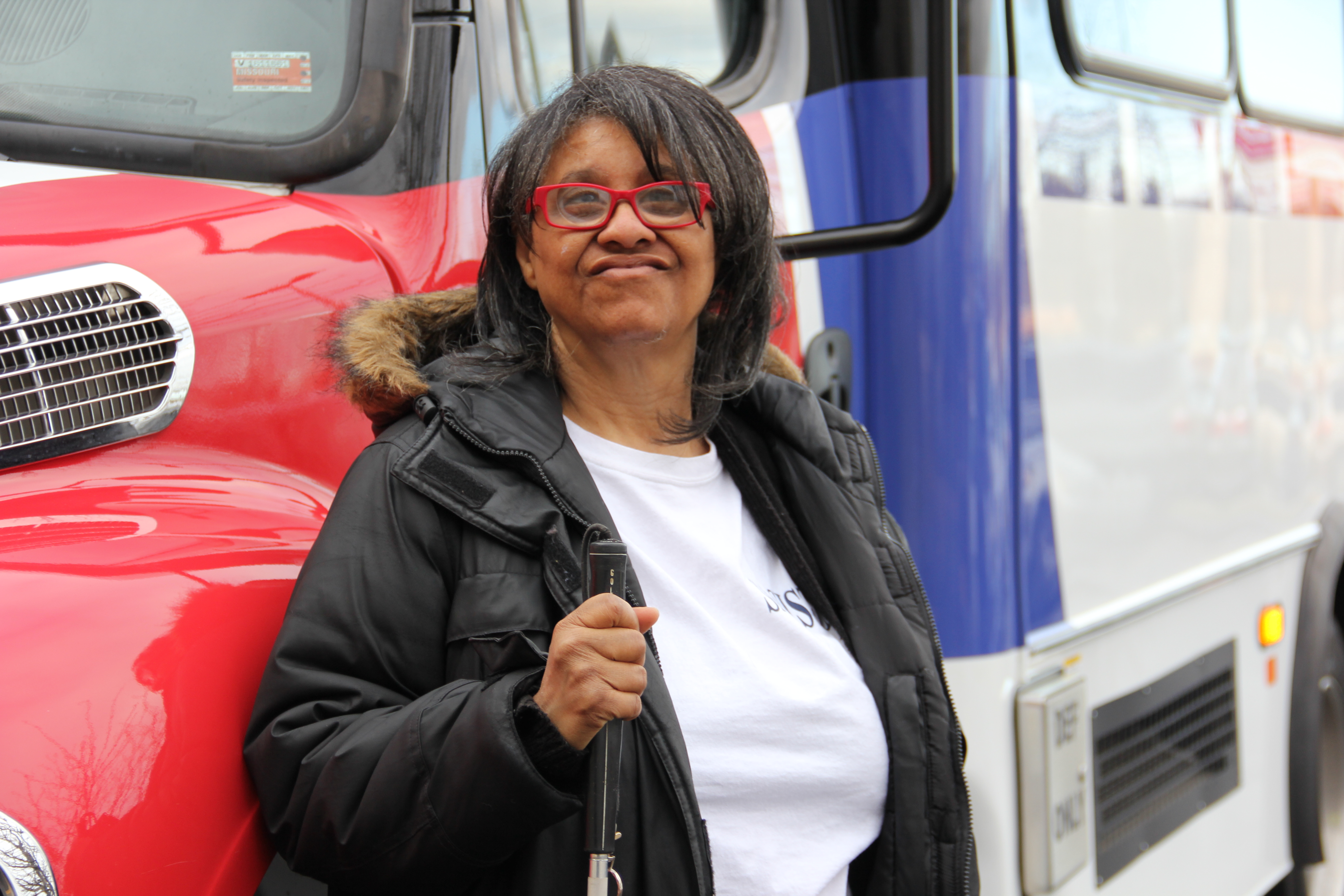 It's fair to say Donna has earned the title of being one of Metro Call‑A‑Ride's biggest supporters.
"I have my black belt in Metro Call‑A‑Ride," she said.
Since 1989, Donna has used the paratransit service to get things done. She rides Metro Call‑A‑Ride to visit the YMCA twice a week and uses the service to participate in a variety of social activities and organizations, such as at the Society For The Blind and Visually Impaired in Brentwood. She also rides Metro Call‑A‑Ride to attend meetings for the Sight and Sounds Impaired of St. Louis, a social networking group for people who are both hearing and visually-impaired.
Metro Call‑A‑Ride is also her mode of transportation to keep close with family, and she rides it to visit her sister in St. Ann.
"The drivers make it real convenient for me," she said. "They make me feel like Cinderella. The coach pulls up and the driver is there waiting for me to help me get on board."
In addition to convenience, Metro Call‑A‑Ride is also affordable and reliable, Donna said.
"I can't find other options that compare," she said. "It provides me independence and more control over my transportation."
The service also enhances her life and provides a level of comfort.
"One time, Metro Call‑A‑Ride took me to the Fourth of July parade in Forest Park," she said. "The van picked up a few more passengers who were also going to the parade. On our way home, I asked the driver to drop everyone else off before me so that I could be last and ride longer. They probably thought I was crazy."
Return to Blog
Categories:
Metro Lifestyle