May 5, 2021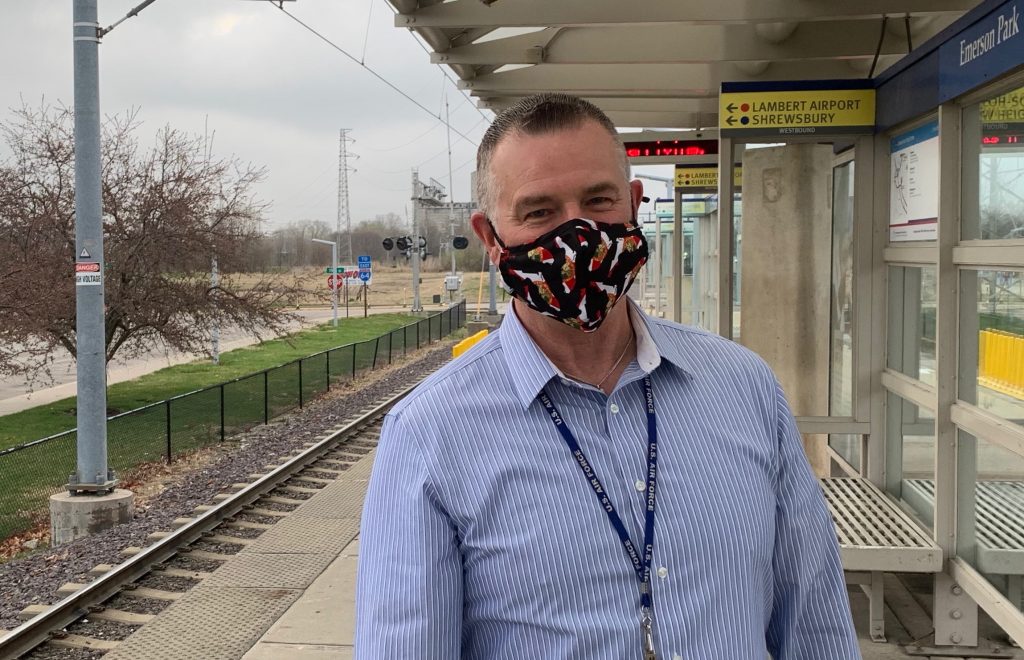 Doug has been riding Metro Transit for nearly 20 years, taking it to his job in St. Louis, to the airport or to Cardinals games.
In order to avoid traffic on the Eads Bridge, he takes advantage of our free Park-Ride lots at MetroLink Stations and Metro Transit Centers, and then hops on MetroLink for a quick trip into downtown.
He enjoys how easy it is to use MetroLink to get around, and also loves the chance to people watch during his commute.
Check out our Q&A below to learn more about Doug.
---
What is your favorite way to spend your commute?
I usually listen to music and read emails during my trip.
What is one thing on your bucket list?
Fly to and from Hawaii in First Class.
Do you remember your first time riding Metro? Where did you go?
I do not remember what year, but it was to see a Cards game.
---
With the Cardinals back in action at Busch Stadium, MetroBus and MetroLink are both great options for getting to a game, saving you time in traffic and avoiding parking costs! Park your vehicle at one of 20 free Park-Ride lots located at MetroLink stations in Missouri and Illinois, and ride the train to the Stadium MetroLink Station to reach Busch Stadium and Ballpark Village. You can also ride on any one of 13 MetroBus routes to the Civic Center Transit Center, located just a few blocks west of Busch Stadium and Ballpark Village.
Passengers like Doug rely on Metro Transit to get to work, school and other important destinations. We want to hear your transit story. Email us and we may share your story in a future Passenger Profile.
Return to Blog
Categories:
Metro Lifestyle