June 5, 2019
Passengers like Dyna depend on Metro Transit to get to work, school and other important destinations. We hope you enjoy her story, and we're interested in your transit story too. Email [email protected], and we may share your story in a future Passenger Profile.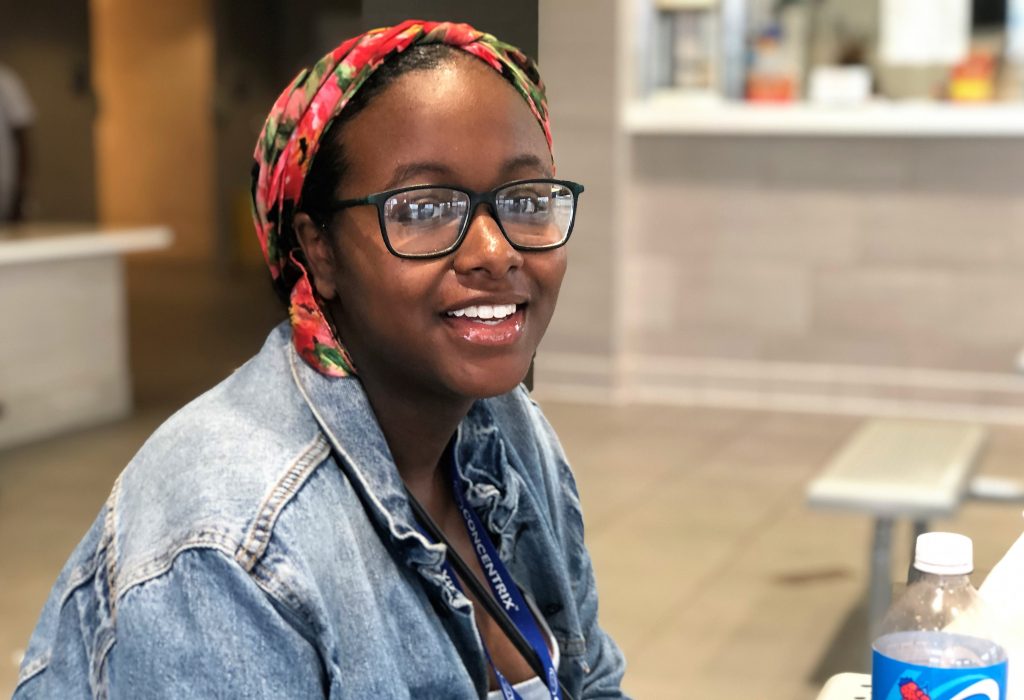 Dyna is putting a new work commute into motion.
Each day, Dyna leaves her home off Bellefontaine Road and boards the #78 Larimore bus. From there, she rides to the North County Transit Center in Ferguson. After a brief layover, Dyna transfers to the #77 McDonnell-Lindbergh, which drops her off at her work off of Lindbergh Boulevard.
Dyna has used Metro Transit ever since she was 16 years old, and enjoys all of the benefits it provides.
However, she is enjoying the cost savings the most. A trip on Metro Transit allows her to defer all the costs of car ownership, letting her spend less and save more.
In addition to helping her be more frugal, Dyna also enjoys the safety and comfort her commute brings.
"I don't have to worry about getting into a car accident," she said.
Return to Blog