November 25, 2015
Passengers, like Eddie, depend on Metro transit to get to work, school and other important destinations. We hope you enjoy his story, and we're interested in your transit story too. Email [email protected], and we may share your story in a future "Passenger Profile."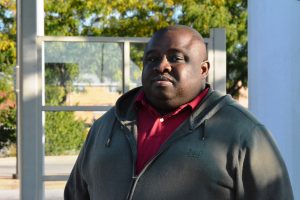 If riding the bus had its own frequent flyer program, Eddie would have definitely earned platinum status years ago.
"Metro is my vehicle," he said. "I know the system. I know how to circumvent and get to where I need to go. I know all the different ways to get around."
His travels on MetroBus and MetroLink take him all over the region. He rides the #10 Gravois-Lindell into downtown St. Louis, the #48 South Lindbergh to South County, the #90 Hampton to connect with MetroLink; and either the #1 Main Street-State Street, #12 O'Fallon-Fairview Heights, #16 St. Clair Square or Madison County Transit bus routes if he's out exploring Illinois.
"I don't have a favorite MetroBus route," Eddie said. "I go wherever the best way is to go."
While Eddie may not have a particular bus route he enjoys, some bus routes stand out among the rest. For instance, he enjoys the #70 Grand due to its personality (the same is true with the #95 Kingshighway). As for the #11 Chippewa, Eddie enjoys that bus route because of its "character."
Eddie has depended on Metro ever since he was a child. He remembers riding the bus when he was eight years old and being able to navigate St. Louis all on his own. In high school, Eddie would take the now-retired #15 Hodiamont bus line to and from school each day.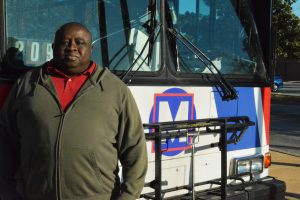 "Even when I was young, I knew where I was going," Eddie said.
It's fair to say that Eddie knows the transit system inside and out, which makes his recommendations about navigating both the bus and train system all the more valuable.
In order to receive the best transit experience, Eddie recommends: finding alternative ways to get where you need to go, pick the quickest route, know streets and major intersections, and be familiar with the buses that operate in your neighborhood.
"You have to get out there and learn, and not only rely on the map on your computer or phone," he said.
In addition to Metro's cost-saving benefits, Eddie also enjoys using Metro because it allows him to listen to music and it gives him the opportunity to strike up conversations with fellow riders. Metro also drops him off at the "front door" of many destinations.
"For many places, Metro gets me within a block or two of where I need to go."
Return to Blog