December 7, 2016
Passengers like Eliot depend on Metro transit to get to work, school and other important destinations. We hope you enjoy his story, and we're interested in your transit story too. Email [email protected], and we may share your story in a future "Passenger Profile."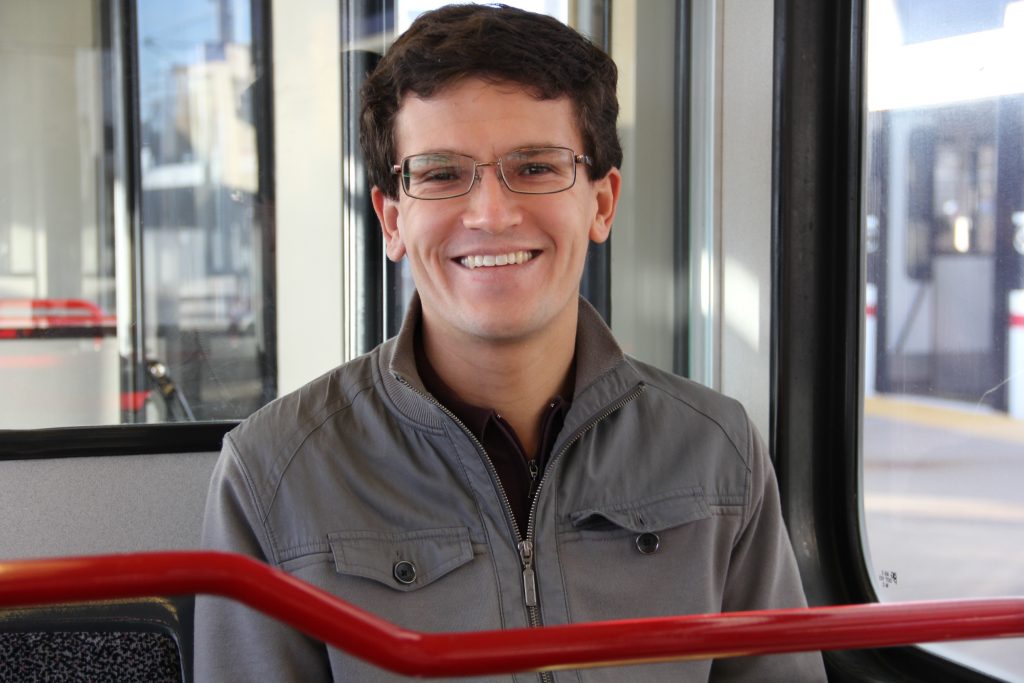 Eliot's weekly commute requires a bit of coordination, but his efforts have paid off — his family can navigate around town with just one car.
Here's how they do it. For the past three years, Eliot gets dropped off by his wife at the Shrewsbury-Lansdowne I-44 MetroLink Station each morning. From there, Eliot rides the train to the Skinker MetroLink Station which is close to where he works at Washington University.
Eliot said he started riding Metro to get rid of the stress of driving and to make his commute more productive.
"I tried driving to work a few times and the stress of driving wasn't really worth it and I found that I spent more time driving in traffic," Eliot said. "Metro is a stress-free riding experience. I can relax with my book. I can look out the window. I can listen to music."
Eliot also uses Metro outside of work.
"I've used it to get to areas of the city that I haven't really explored before," he said. 'Sometimes we take it downtown and go to a hockey game or go to the Central Library or a museum. So, we use it to get around and explore."
Eliot has a few tips on how you too can make the transition to becoming a one-car family, if you are interested in saving money and tired of being frustrated by sitting in traffic every day.
"You have to be flexible. You have to communicate," he said. "I know when I was first used MetroLink, I figured out the best way Metro fit into my lifestyle. You just have to be open to using all the modes of transportation Metro offers you."
Return to Blog