November 30, 2016
Passengers like Eric depend on Metro transit to get to work, school and other important destinations. We hope you enjoy his story, and we're interested in your transit story too. Email [email protected], and we may share your story in a future "Passenger Profile."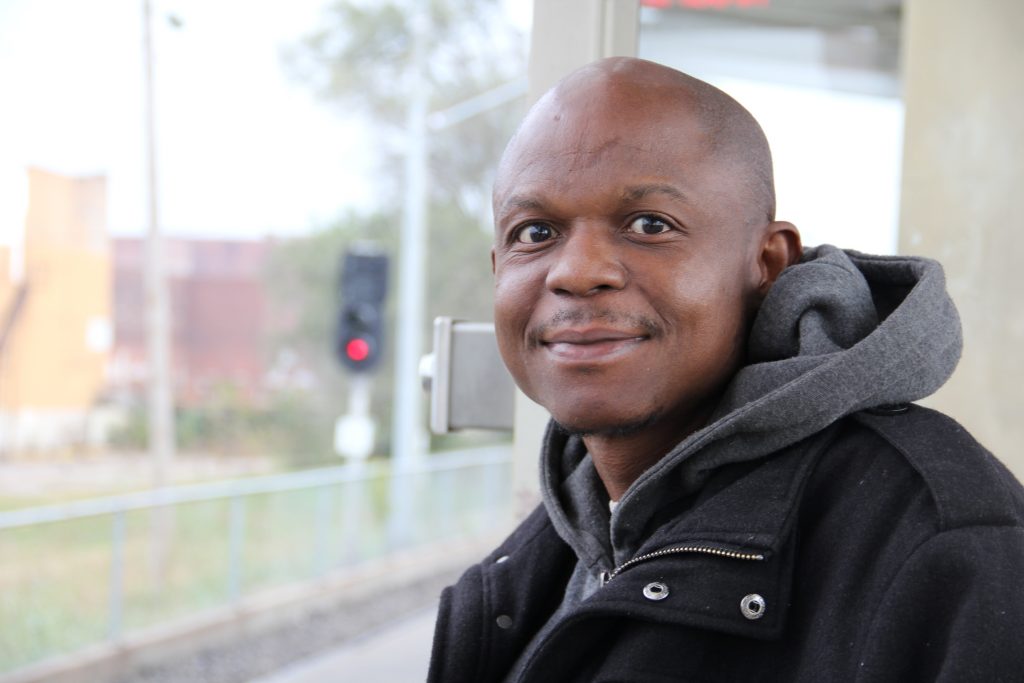 Eric doesn't live far from a MetroLink Station, and that's good news for his work commute.
During the week, Eric walks a short distance to the 5th & Missouri MetroLink Station and rides a westbound Red Line train to the Rock Road MetroLink Station. From there, he hops on the #35 Rock Road MetroBus route to get to work.
Eric started using Metro about 10 years ago, and ever since then, has enjoyed the freedom of leaving the stress of driving to someone else.
"It's easier than driving," he said. "Plus, it's cheaper than driving. Save yourself the headache of dealing with traffic and take Metro where you need to go."
As an added bonus, Eric generally likes to use his transit commute as an opportunity to climb up the leaderboard on the many games he plays on his phone. And by riding Metro, Eric is able to save on the cost of transportation and put it toward other expenses.
"I spend the money I save using Metro on bills," he said.
Return to Blog