October 5, 2016
Passengers like Frank depend on Metro transit to get to work, school and other important destinations. We hope you enjoy his story, and we're interested in your transit story too. Email [email protected], and we may share your story in a future "Passenger Profile."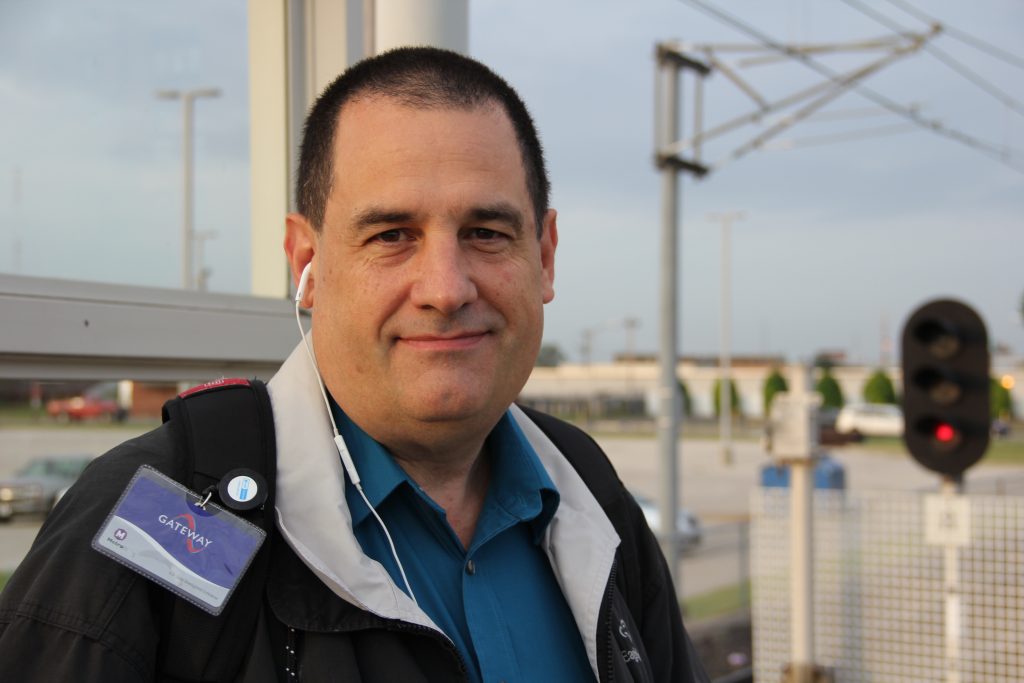 Although he owns a car, MetroLink is Frank's main mode of transportation when it comes to getting to and from work each day.
To get to work, Frank boards a MetroLink train at the 5th & Missouri MetroLink Station and rides the train to the 8th & Pine MetroLink Station in downtown St. Louis. This has been Frank's work commute for the last eight years.
The number one reason why Frank relies on MetroLink? He said he likes the cost-saving benefits — specifically how MetroLink helps him avoid paying for parking, and saves him wear and tear on his car. Frank said he's able to put that extra money into savings or toward his day-to-day expenses.
A few months ago, Frank purchased his transit fare at the MetroStore, located off Washington Avenue at the America's Center, like he usually does; however, this time he received something different, something new. Frank was asked to test the new Gateway Card — the smart card system that will eventually replace paper Metro tickets, passes and transfers on MetroLink and MetroBus.
Once testing is completed and the new system is in place, Metro's new fare technology will be your ticket to ride public transit and your "Gateway" to the entire region, making it easier to connect with family, friends, work, school, medical care, entertainment and other important destinations.
Return to Blog