October 26, 2016
Passengers like Gabriel depend on Metro transit to get to work, school and other important destinations. We hope you enjoy his story, and we're interested in your transit story too. Email [email protected], and we may share your story in a future "Passenger Profile."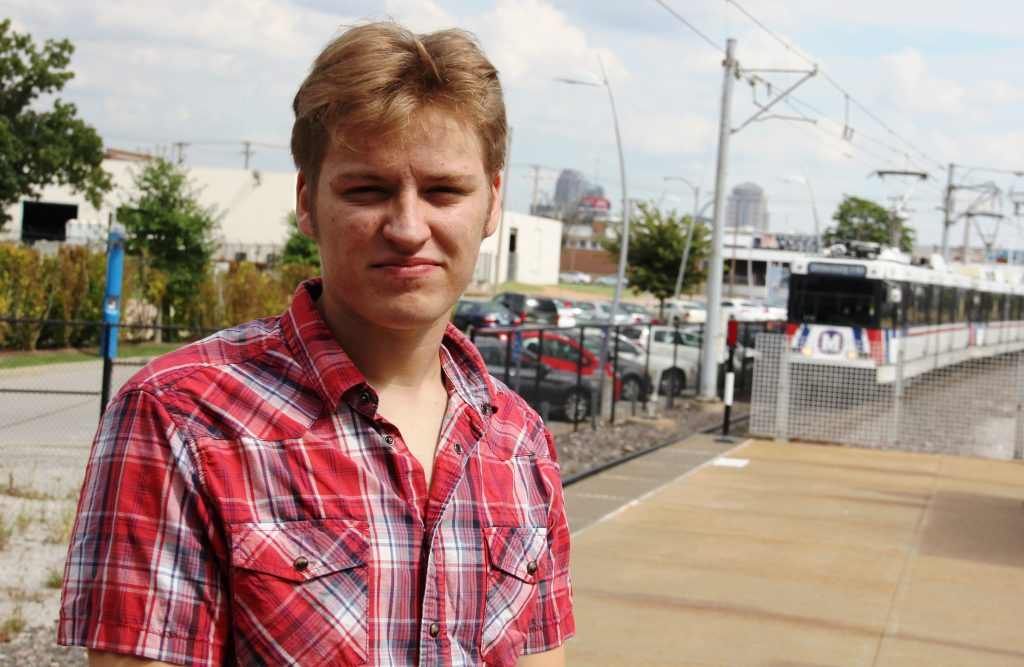 When Gabriel was searching for a university, being near public transportation was one requirement on his college wishlist.
Gabriel chose Saint Louis University to study history and sociology. With the Grand MetroLink Station nearby and the region's most popular MetroBus route – the #70 Grand – serving the campus, it's fair to say, he was able to check that requirement off his list.
Metro has allowed Gabriel to experience all the entertainment and culinary scenes St. Louis has to offer, from the City Museum in downtown or to restaurants in University City and the Central West End. He also uses MetroLink to get to the Gateway Multimodal Transportation Center to catch an Amtrak train to Chicago, where he lives outside the school year.
Gabriel first started riding Metro his freshman year when the university gave its freshman class free Metro U-Passes as a pilot program. Saint Louis University has since expanded its U-Pass program to include all students who live in university housing.
In addition to using Metro to get to fun destinations around town, Gabriel also plans on relying on it to get to work. In fact, like his college wishlist, proximity to public transportation will be crucial.
Return to Blog