March 11, 2015
Thousands of area residents depend on Metro transit every day to get to work, to school and other important destinations. Today's "Passenger Profile"  features Henry. We'd like to hear your transit story too. Email  [email protected] and we may share your story in a future blog.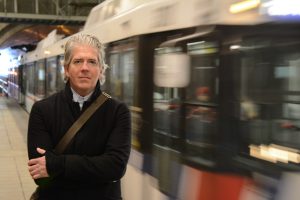 Henry started using Metro six years ago, and what began as a necessity has now become a choice.
"It's convenient and reliable," Henry said, "especially in the winter."
Henry starts his day by taking the #16 City Limits or walking (if it's nice outside) to the Skinker MetroLink Station. He rides the train to our 8th & Pine MetroLink Station. From there, it's only a few blocks from where he works. Henry said his commute usually lasts about 30 minutes.
"I know driving has certain advantages, but the time Metro allows me to listen to music, read and photograph is valuable to me," he said.
In addition to being a convenient option, Henry said using the train and bus is cost-effective. It also caters to all types of personalities.
"I can easily become an introvert or have the option of talking to someone," he said.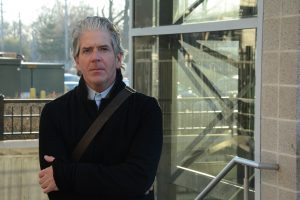 With about six years of riding public transportation under his belt, Henry has his fair share of stories to tell. For example, he remembers a passenger on the #90 Hampton that measured the success of his life by the size of his belt buckle. The #70 Grand, Henry said, always is a diverse crowd, and he remembers a special MetroBus operator on the #14 Botanical Garden.
"There was a blind gentleman who'd get on the #14 bus before me, and he'd get off before me on his way to the bank," Henry said. "The bus driver would put the bus in park, walk the gentleman across the street, return to the bus and continue on his way. That bus driver went above the call of duty."
While Henry now has other transportation options, he still understands the importance of a good public transportation system and its role in the community.
"Like me, Metro is a lifeline for many people," he said. "It's a way to work, school and, most importantly, to those we love."
Return to Blog