September 7, 2016
Passengers, like Jamie, depend on Metro transit to get to work, school and other important destinations. We hope you enjoy her story, and we're interested in your transit story too. Email [email protected], and we may share your story in a future "Passenger Profile."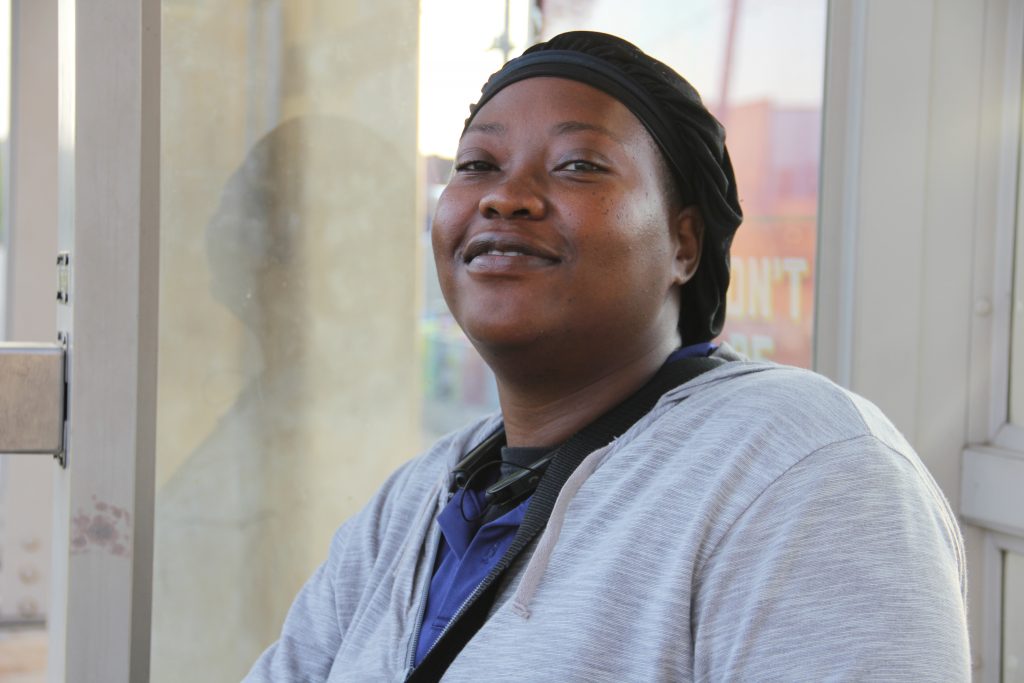 It's fair to say, Jamie doesn't get bored on MetroLink very often.
That's because she has quite the assortment of entertainment options to keep her busy on her work commute during the week.
"I listen to music, catch up on shows, watch YouTube and even do some homework," she said.
To get to work (and to her onboard entertainment), Jamie gets a ride to the 5th & Missouri MetroLink Station in the Metro East and boards a Blue Line train to the Clayton MetroLink Station. Jamie has been riding Metro ever since the first MetroLink train went into service back in 1993.
By relying on Metro, Jamie is able to take advantage of a car-free lifestyle, which not only allows her to save money on transportation expenses, but also provides a number of other benefits.
"You have plenty of time to catch up on things. You get to see downtown St. Louis. You get to connect with people," she said.
As for transit tips, Jamie offers a few simple suggestions. One, always have your transit fare. Two, bring something to do so you don't get bored. And finally, don't be afraid to smile and just say hi.
"There are always nice and friendly people on the train," she said.
Return to Blog