May 11, 2016
Passengers, like Jason, depend on Metro transit to get to work, school and other important destinations. We hope you enjoy his story, and we're interested in your transit story too. Email [email protected], and we may share your story in a future "Passenger Profile."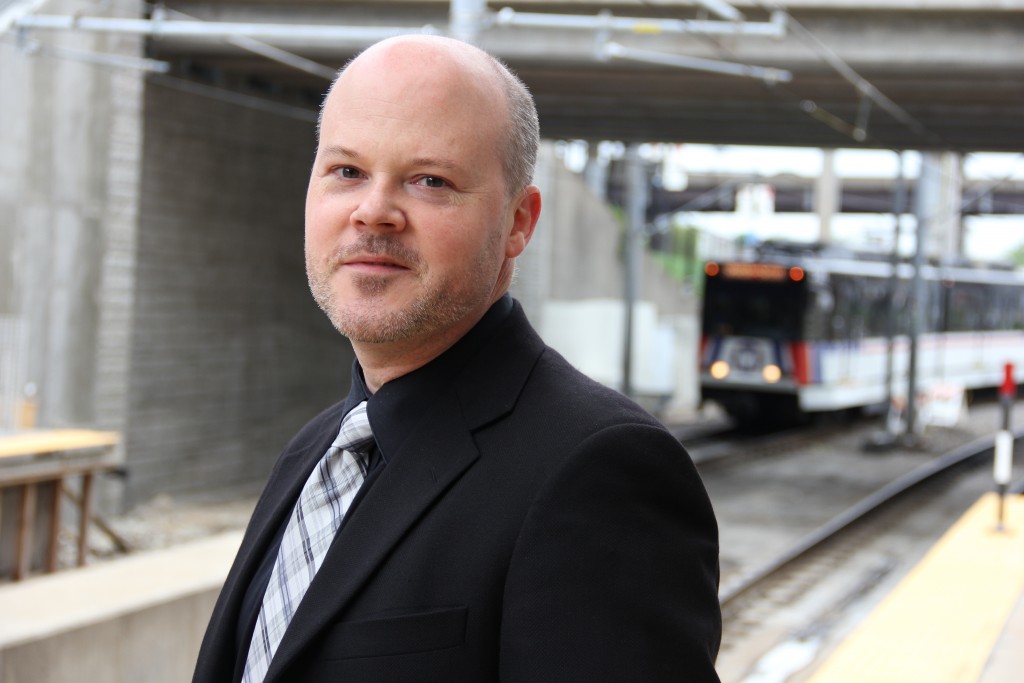 Sure, in the real estate world, it's all about location, location, location — but this was just as true for Jason…well, location near transit, that is.
Before moving to St. Louis in 2010, Jason and his wife lived a car-free lifestyle in San Francisco. They wanted to replicate that lifestyle as much as possible, so they started to research how they could make it work with just one car. The first step was to nail down a transit commute, and Jason went online to check out his options.
"We researched houses near a major bus line or MetroLink station," Jason said.
He weighed the pros and cons of one bus route against another until he finally settled on a home near the #70 Grand line.
"We heard the #70 Grand had the most frequency out of all the bus routes, so we decided to buy a house close by."
Today, Jason and his wife live near Compton Hill Reservoir Park near the intersection of Grand Boulevard and Interstate 44. To get to work each day, Jason boards the #70 Grand and rides it to the Grand MetroLink Station. From there, he rides the train to the Stadium MetroLink Station where he works nearby. His commute takes between 15 minutes to 20 minutes.
"I see a lot of good human interactions on my commute," Jason said. "I see people helping people. Men giving up their seats for women and passengers allowing those with children or those with disabilities to board first."
Jason said the biggest reason he uses Metro is the cost-savings factor. However, another important reason is his own personal philosophy.
"I feel more connected with the city and its people when I use Metro," he said. "You get that unique urban experience you wouldn't get while driving a car."
Return to Blog