March 27, 2019
Passengers like Jennifer depend on Metro Transit to get to work, school and other important destinations. We hope you enjoy her story, and we're interested in your transit story too. Email [email protected], and we may share your story in a future Passenger Profile.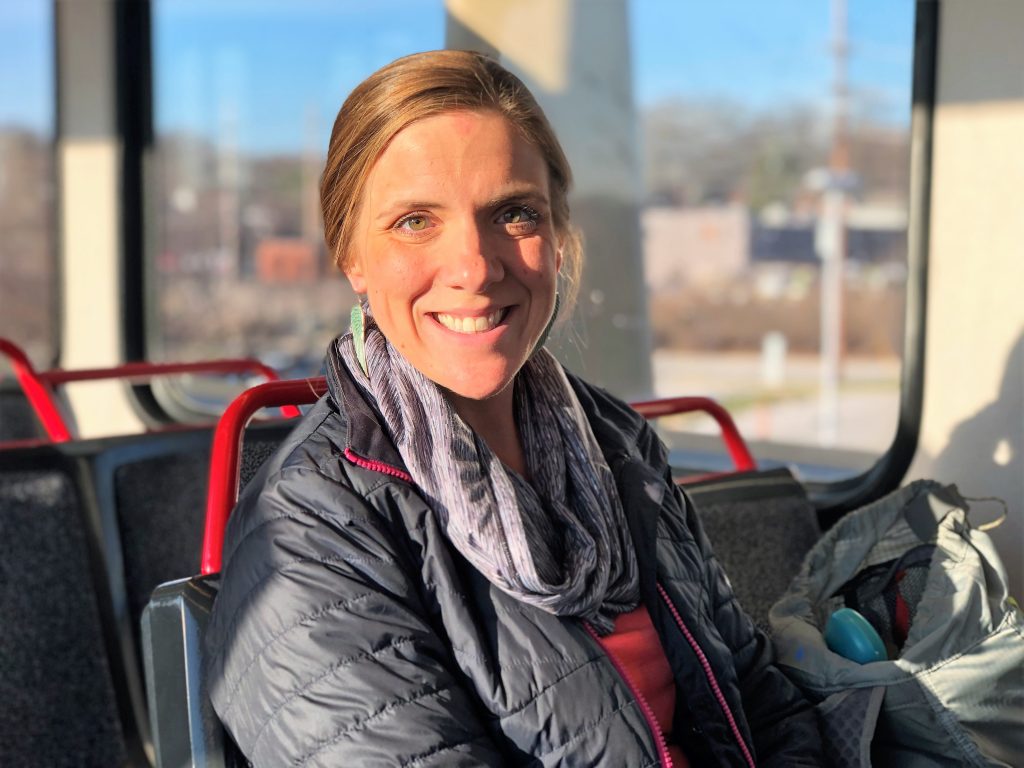 Jennifer is relatively new to Metro Transit. In fact, this is only her second week on the rails.
"Honestly, it's relaxing," she said. "It's relaxing not having to drive in traffic."
When the family truck suffered an engine failure, Jennifer saw it as a chance to rethink her commute. With the aid of her bike, her two feet and Metro Transit, she knew she could make it work.
"We didn't want to get another car," she said.
Two days each week, Jennifer rides her bike two miles to the Shrewsbury-Lansdowne I-44 MetroLink Station. She parks her bike there and boards a Blue Line train to the Grand MetroLink Station. From there, she walks a short distance to her job at Saint Louis University Hospital.
Jennifer also works at St. Mary's Hospital in Richmond Heights. To get there, she takes her bike on board with her while she rides a Blue Line train to the Brentwood I-64 MetroLink Station. From there, she bikes about two miles to the hospital.
In the past, Jennifer had only used MetroLink to get to hockey and baseball games downtown. Now, with two weeks under her belt as a regular MetroLink rider, Jennifer has been able to turn her car troubles into new opportunities.
"It's not as scary at it seems." she said. "I know a lot of people are scared by it because it's unknown to them, but it's really not scary. It's very relaxing. It's very easy."
Return to Blog