April 3, 2019
Passengers like Susana depend on Metro Transit to get to work, school and other important destinations. We hope you enjoy her story, and we're interested in your transit story too. Email [email protected], and we may share your story in a future Passenger Profile.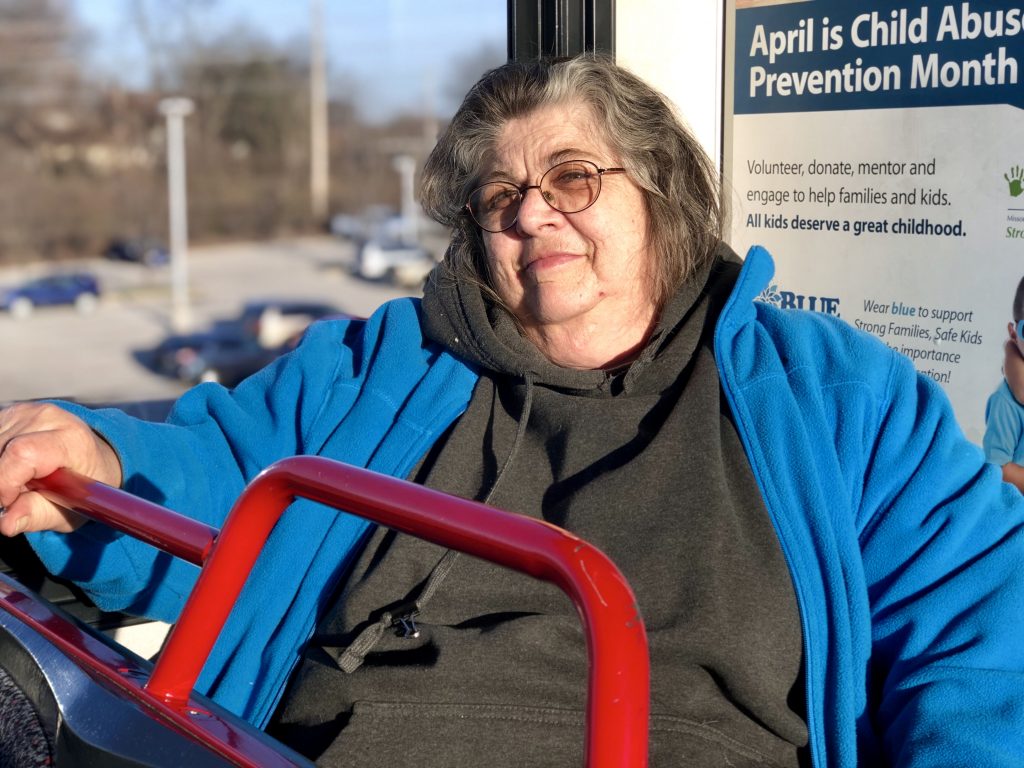 Susana has personalized the Metro Transit system to her lifestyle.
Her commute begins by boarding the #70 Grand near her home and riding the bus to the Grand MetroLink Station. From there, she rides MetroLink to the Brentwood I-64 MetroLink Station where she works nearby. On her way home, she board the train, but goes west to the Shrewsbury-Lansdowne I-44 MetroLink Station for a little rest and relaxation.
"I like to wait here because my legs hurt," she said.
After some rest, she takes the train to the Civic Center Transit Center in downtown St. Louis and boards the #73 Carondelet to head home.
Susana has been riding Metro Transit for about eight years and enjoys its reliability, especially during bad weather.
"Allow enough time to get where you're going," she said. "I usually get to work early, but I know that even in rain sleet or snow, Metro will get me where I need to go."
Return to Blog