September 21, 2016
Passengers like Jenny depend on Metro transit to get to work, school and other important destinations. We hope you enjoy her story, and we're interested in your transit story too. Email [email protected], and we may share your story in a future "Passenger Profile."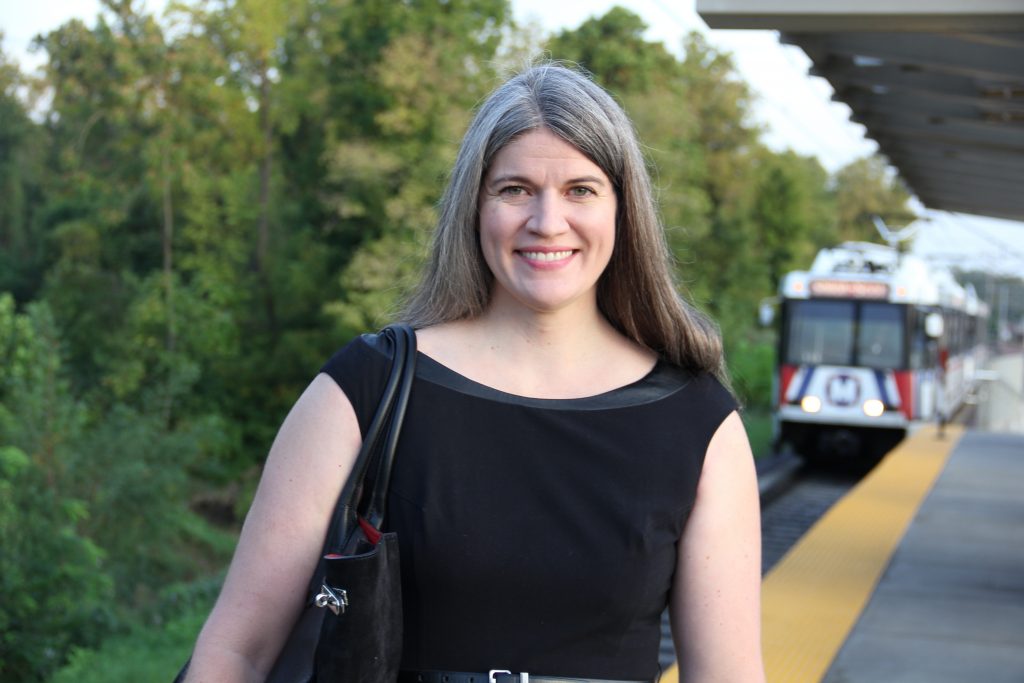 Hobbies are a great way to enjoy your free time while riding MetroBus or MetroLink. Unlike reading or crossword puzzles, Jenny's hobby requires her to be a little more nimble – especially on a moving train.
For her commute to work, Jenny boards MetroLink at either the Fairview Heights or Belleville MetroLink Stations and rides the train to the 8th & Pine MetroLink Station in downtown St. Louis.
While she rides, her attention turns to one of her favorite ways to pass the time: sewing. You can often find her on MetroLink working on one of her sewing projects, like putting the final touches on a vintage dress or jacket.
Jenny started riding Metro about nine years ago and it was the morning gridlock that got her to try transit, specifically the daily bumper-to-bumper traffic on the Poplar Street Bridge. In addition to avoiding the stress of morning traffic jams, as an added bonus, Jenny's employer subsidizes her transit pass.
"It's convenient, affordable and reliable," she said.
While Jenny uses MetroLink primarily to get to and from work each day, she rides MetroLink for fun too, like visiting the Gateway Arch with her son or attending downtown events. She also relied on MetroLink to get her to Barnes-Jewish Hospital to see her father when he was ill.
"I think it's always good to have transportation options," she said. "It makes the region much more attractive and stronger as a whole."
Return to Blog