May 4, 2016
Passengers, like Jeremy, depend on Metro transit to get to work, school and other important destinations. We hope you enjoy his story, and we're interested in your transit story too. Email [email protected], and we may share your story in a future "Passenger Profile."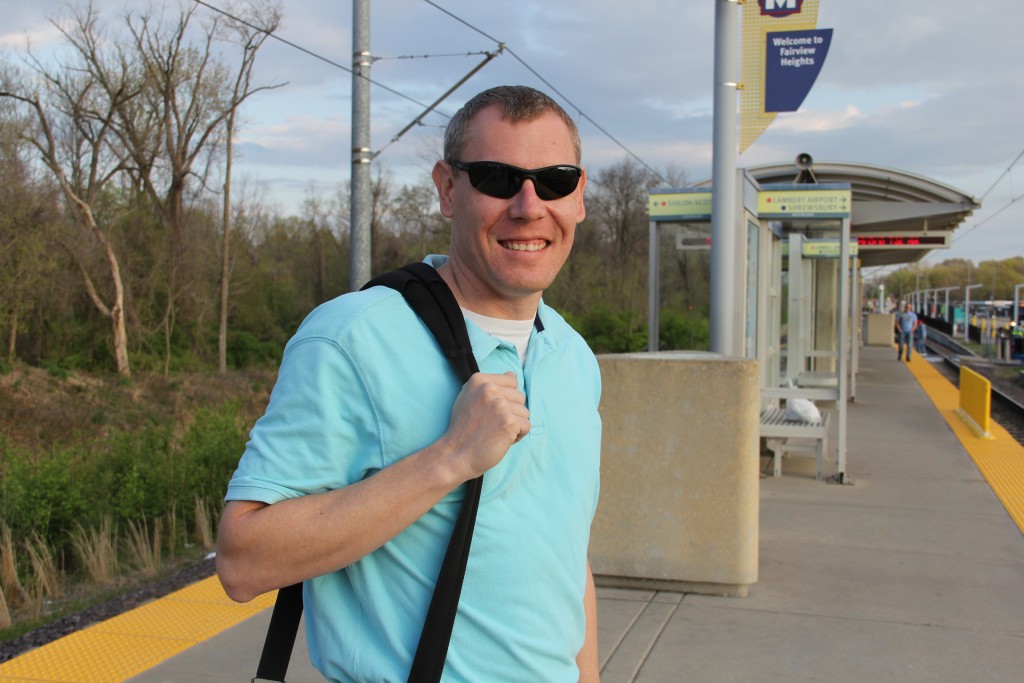 Since Jeremy started working in downtown St. Louis five years ago, he has relied on MetroLink to transport him back and forth across the Mississippi River.
His weekly commute starts in Illinois at the Fairview Heights MetroLink Station. From there, he boards a westbound train and rides it to the 8th & Pine MetroLink Station in downtown St. Louis. After that, it's a short walk to Bank of America where he works.
"It's a lot easier than driving," Jeremy said. "I don't like dealing with traffic. It's a lot easier to hop on Metro and just ride in."
His hassle-free commute also provides time to knock out some morning emails and other tasks before arriving at work.
"I'm more productive because I use Metro," he said.
In addition to crossing tasks off his to-do list, Jeremy also enjoys the convenience Metro brings to his commute. Plus, using public transportation allows Jeremy to meet new people.
In addition to using MetroLink for work, Jeremy also uses the train to get to sporting events downtown.
"Every time I go to any game in St. Louis, I always take Metro," he said.
If you have never tried MetroLink for your commute or to go to a special event, Jeremy says you should jump in head first.
"Absolutely," he said. "You won't regret it."
Return to Blog