April 24, 2019
Passengers like Jessica depend on Metro Transit to get to work, school and other important destinations. We hope you enjoy her story, and we're interested in your transit story too. Email [email protected], and we may share your story in a future Passenger Profile.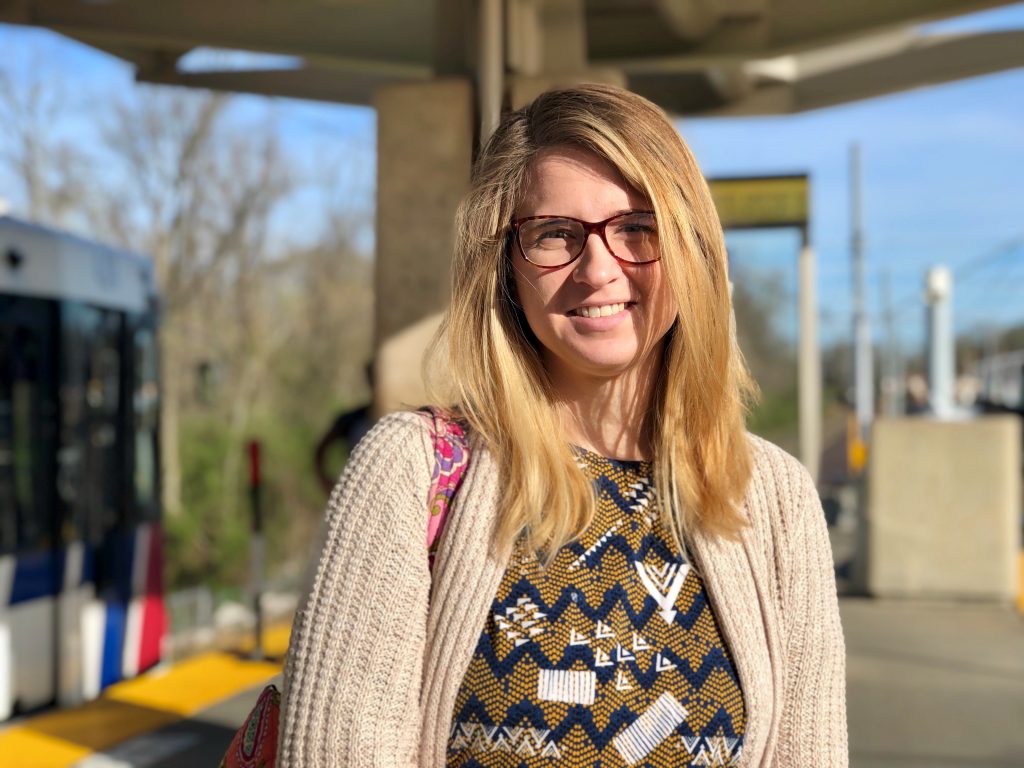 About four days a week, Jessica relies on MetroLink to get her to and from nursing school.
To do that, she parks her car at the Park-Ride Lot at the Fairview Heights MetroLink Station and boards a westbound Red Line train. From there, she rides the train to the Central West End MetroLink Station. Jessica is a nursing student at Goldfarb School of Nursing at Barnes-Jewish College. The nursing school's Duncan Campus is just north of the Central West End Transit Center.
Jessica started riding Metro Transit about eight months ago, around the time a few key bridges across the Mississippi River closed due to construction.
"They shut down the bridges going into St. Louis, so it just took longer to go to school," she said. "It was faster to take the Metro than to drive."
Since using Metro, Jessica has discovered several benefits of her transit commute.
"It's been cheaper as far as gas," she said. "I've saved money and it's less wear and tear on my car."
She also gets to enjoy her commute with her very own travel buddy.
"My friend gets on at the College MetroLink Station," she said. "I meet her at the Fairview Heights MetroLink Station and we ride in together."
Return to Blog