July 27, 2016
Passengers, like Jo, depend on Metro transit to get to work, school and other important destinations. We hope you enjoy her story, and we're interested in your transit story too. Email [email protected], and we may share your story in a future "Passenger Profile."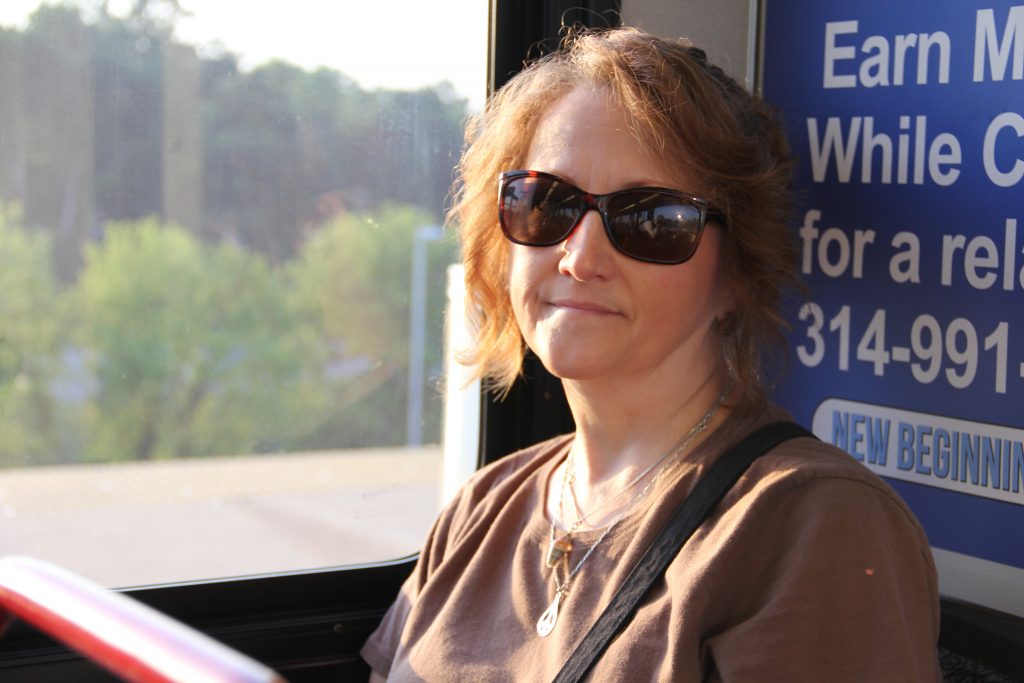 Even though Jo owns a car, it's not her preferred way to travel to and from work each day. For her commute, Jo chooses MetroLink.
To get to the Washington University campus in the Central West End during the week, Jo boards a Blue Line MetroLink train at the Shrewsbury-Lansdowne I-44 MetroLink Station. From there, it's about a 20-minute train ride to the Central West End MetroLink Station. The time on the train each morning and each afternoon is valuable time for Jo.
"I check my email and I read," she said. "I can relax for 20 minutes before I have to go into work."
Jo, who began riding transit a few years ago, says MetroLink is convenient and lets her get around town while using less gas and putting less miles and wear and tear on her car each week.
And for Jo, MetroLink's economic benefits go beyond saving money on fuel and vehicle maintenance. Jo also gets to ride Metro free of charge. That's because Washington University picks up the transit tab for its students, faculty and staff.
Washington University is part of Metro's U-Pass program, a program where participating colleges or universities pay for all or part of the pass for their students. Other area schools that are part of the U-Pass program include the University of Missouri-St. Louis, Southwestern Illinois College, Webster University and St. Louis Community College.
Return to Blog