November 14, 2018
Passengers like John depend on Metro Transit to get to work, school and other important destinations. We hope you enjoy his story, and we're interested in your transit story too. Email [email protected], and we may share your story in a future "Passenger Profile."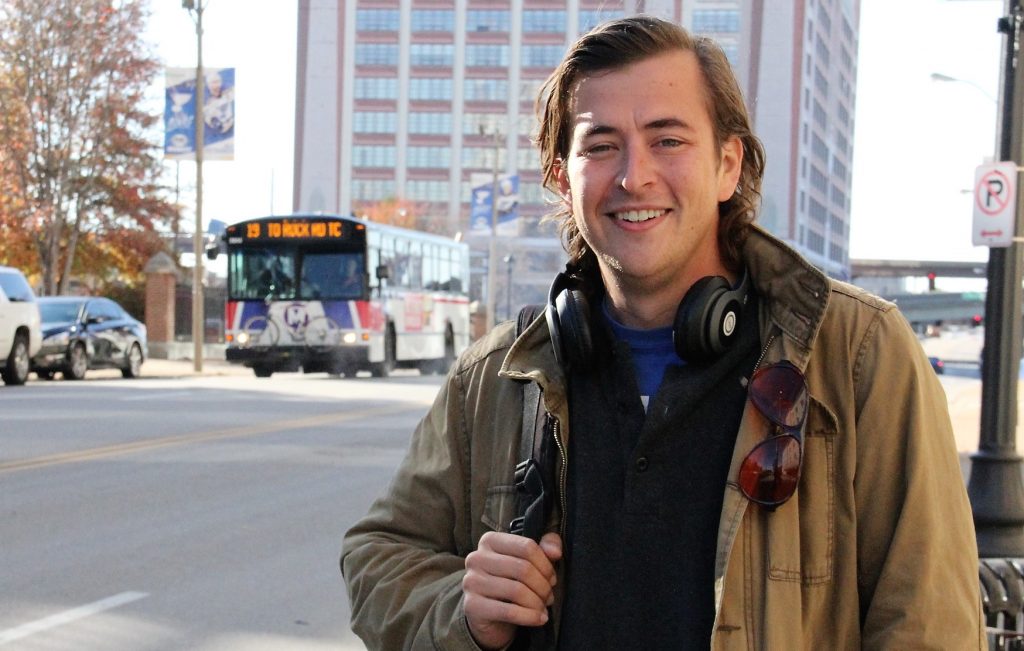 John is big fan of trains and buses. In fact, he considers himself a "public transit evangelist."
It all started a few years ago when John started riding Metro Transit while he was a student at Saint Louis University. Back then, he'd use MetroLink to get around town. John moved to Chicago and then to Oakland, and it was in these cities that his love for public transit went into full gear. It didn't take John long to ditch the car altogether.
When John was accepted to Saint Louis University Law School, he returned to St. Louis. However, this time he brought with him a deeper appreciation and understanding of public transit. John specifically chose to live in an area that offered plenty of MetroBus connections.
To get to law school during the week, John uses the #11 Chippewa MetroBus route. He rides this bus just before arriving at the Civic Center Transit Center in downtown St. Louis, where it's a short walk to school. If the #11 Chippewa is unavailable, John can either take the #73 Carondelet or the #20 S. Broadway MetroBus routes as backups.
Over time, John has found public transportation to not only be a convenient way to get around, but also as a way to be better connected with the community.
"With a car, there's frustration and a certain level of isolation. You get mad at each other more easily. There's no humanity," he said. "With Metro, you're connected with the community. I feel the energy of just being part of a group. It gets me ready for the day."
Return to Blog