April 13, 2016
Passengers, like Josh, depend on Metro transit to get to work, school and other important destinations. We hope you enjoy his story, and we're interested in your transit story too. Email [email protected], and we may share your story in a future "Passenger Profile."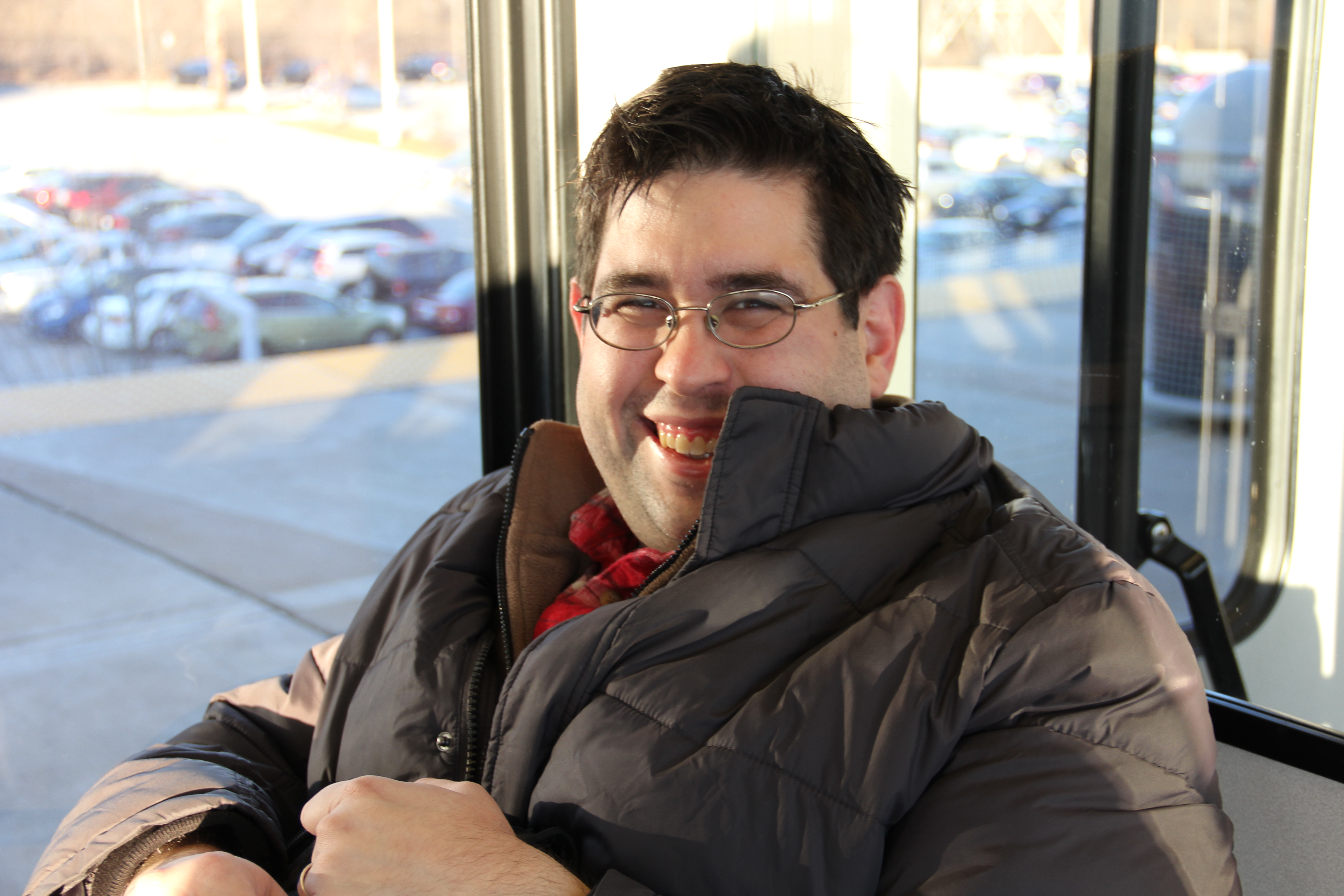 Josh's journey to the Washington University School of Medicine starts with a short drive to the Shrewsbury-Lansdowne I-44 MetroLink Station.
From there, it's about a 20-minute train ride to the Central West End MetroLink Station.
"It's a good way to save on parking fees, it saves on gas and it's just easy," Josh said. "It's a relaxing commute rather than fighting with traffic."
When Josh moved to the St. Louis area in 2012, he did a bit of research — to find out where he wanted to live and also check out his potential work commute. Even though he owns a car, Josh prefers using public transit. So, he researched the options Metro provided and took them under serious consideration when choosing a home.
"When I moved here, I spent some time online and figured out where the MetroLink stations were," he said. "I didn't want to be too far away from public transportation. I wanted to be someplace where public transportation was available if I needed it."
That turned out to be the right move for Josh as he uses Metro more than just to get to and from work each day. He also rides it to get to Cardinals and Blues games, and relies on Metro during rough weather.
"The trains are almost always on time," he said. "Plus, the trains are pretty clean and safe compared to other cities, and the prices are pretty cheap compared to other cities too."
Return to Blog