April 15, 2015
Customers, like Josh, depend on Metro transit every day to get to work, school and other important destinations. We hope you enjoy his story, and we're interested in your transit story too. Email [email protected], and we may share your story in a future "Passenger Profile" blog.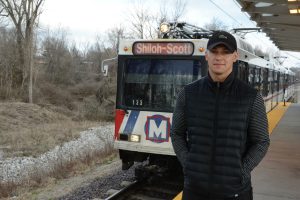 Josh is no stranger when it comes to using public transportation. He grew up using transit systems in larger cities like Chicago.
"It's pretty second nature to me," he said.
Josh moved to St. Louis from Chicago in 2000 to pursue a chiropractic degree at Logan University in Chesterfield. After receiving his degree, he and his family moved to Illinois in 2006, however they were never too far from access to public transportation.
When Josh and his family travel into downtown St. Louis for a Cardinals game or to attend an event at the Scottrade Center or Edward Jones Dome, they let MetroLink get them there. They drive to ther Park-Ride lot at the Fairview Heights MetroLink Station and ride the train to either the Convention Center or 8th & Pine MetroLink Station.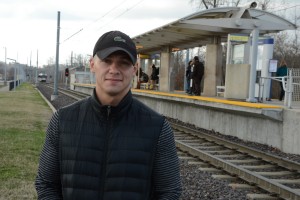 "It's less stressful than driving downtown for large events," he said. "You don't have to deal with the hassle of parking and you can be on your way faster after the event."
Josh also said choosing MetroLink is an inexpensive way to travel.
"It's very safe and easy," Josh said. "I can't understand why you wouldn't want to use it."
Return to Blog