December 23, 2020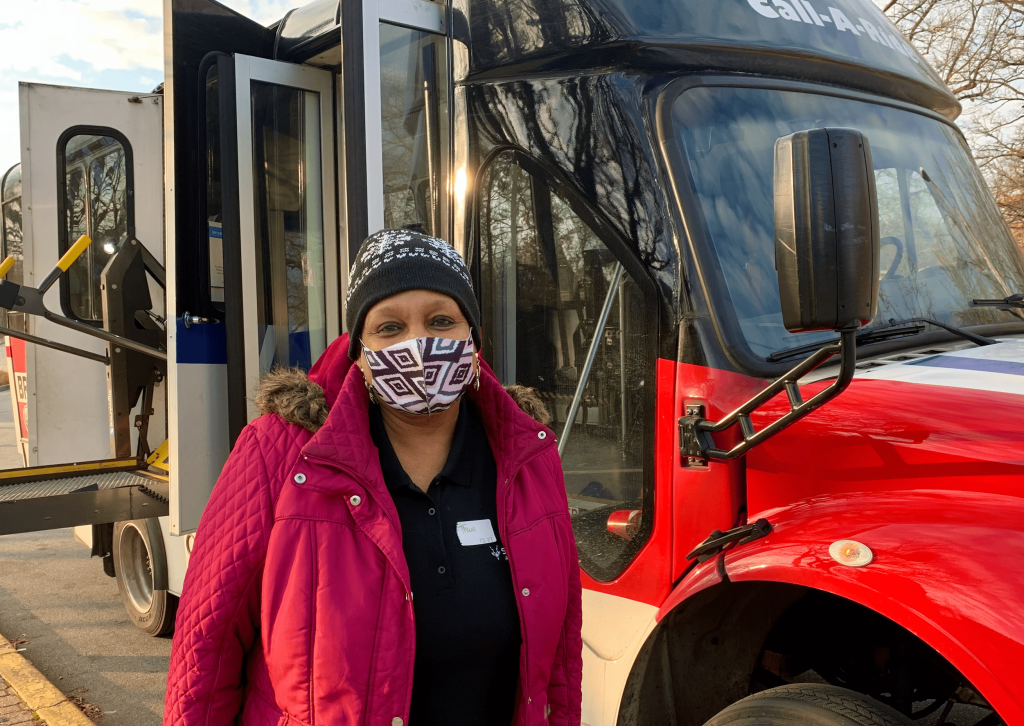 Joyce has been a MetroBus and MetroLink passenger for years. This past summer, she switched to our Metro Call‑A‑Ride service to take her everywhere she needs to go.
She says the operators are compassionate and caring, and provide great conversation on her trips to work at the Saint Louis Zoo, to doctor's appointments, and to the grocery store.
Joyce even has a favorite driver but we are sworn to secrecy on who it is. He was one of the first Metro Call‑A‑Ride drivers she rode with. She was nervous trying the new service, but he made her feel comfortable – chatting with her and making her laugh. But she has enjoyed all of her drivers and appreciates the work they do.
"The drivers are so compassionate – I haven't had a bad one yet. The drivers are very good to me. You guys are just a blessing."
She likes that Metro Call‑A‑Ride is there for her, and that she can call and actually talk to someone when she needs help. And she appreciates how much communication there is.
"You can call them at any time and they will talk to you on the phone. And they just work with you."
Check out our Q&A below to learn more about Joyce.
---
What are 3 words to describe Metro?
Compassionate. Understanding. Caring.
Do you remember your first time riding Metro? Where did you go?
I caught MetroLink from CWE Station to the Forest Park Station, and then got on the Hampton bus to get to the zoo.
What is your favorite way to spend your commute?
Chatting with the drivers and other passengers.
How do you get information from Metro?
I call to talk to people if I have any questions.
If you wrote a book about your life, what would you call it?
The Life of Joyce 
What is one thing on your bucket list?
I want to go to Hot Springs, Arkansas and get into that hot spring water.
---
Metro Call‑A‑Ride serves passengers who rely on transit, but whose disabilities can prevent them from using the accessible MetroLink and/or MetroBus network. We're focused on providing high quality, accessible travel options for all of our customers. You can learn more about our ADA Services team and our commitment to accessibility here: metrostlouis.org/accessibility.
Interested in learning about some of the team members that make rides for Joyce possible? Get to know Everett, one of our Call‑A‑Ride operators, or Amy, our ADA Coordinator.
Passengers like Joyce rely on Metro Transit to get to work, school and other important destinations. We want to hear your transit story. Email us and we may share your story in a future Passenger Profile.
Return to Blog
Categories:
Metro Lifestyle