June 26, 2019
Passengers like Karla depend on Metro Transit to get to work, school and other important destinations. We hope you enjoy her story, and we're interested in your transit story too. Email [email protected], and we may share your story in a future Passenger Profile.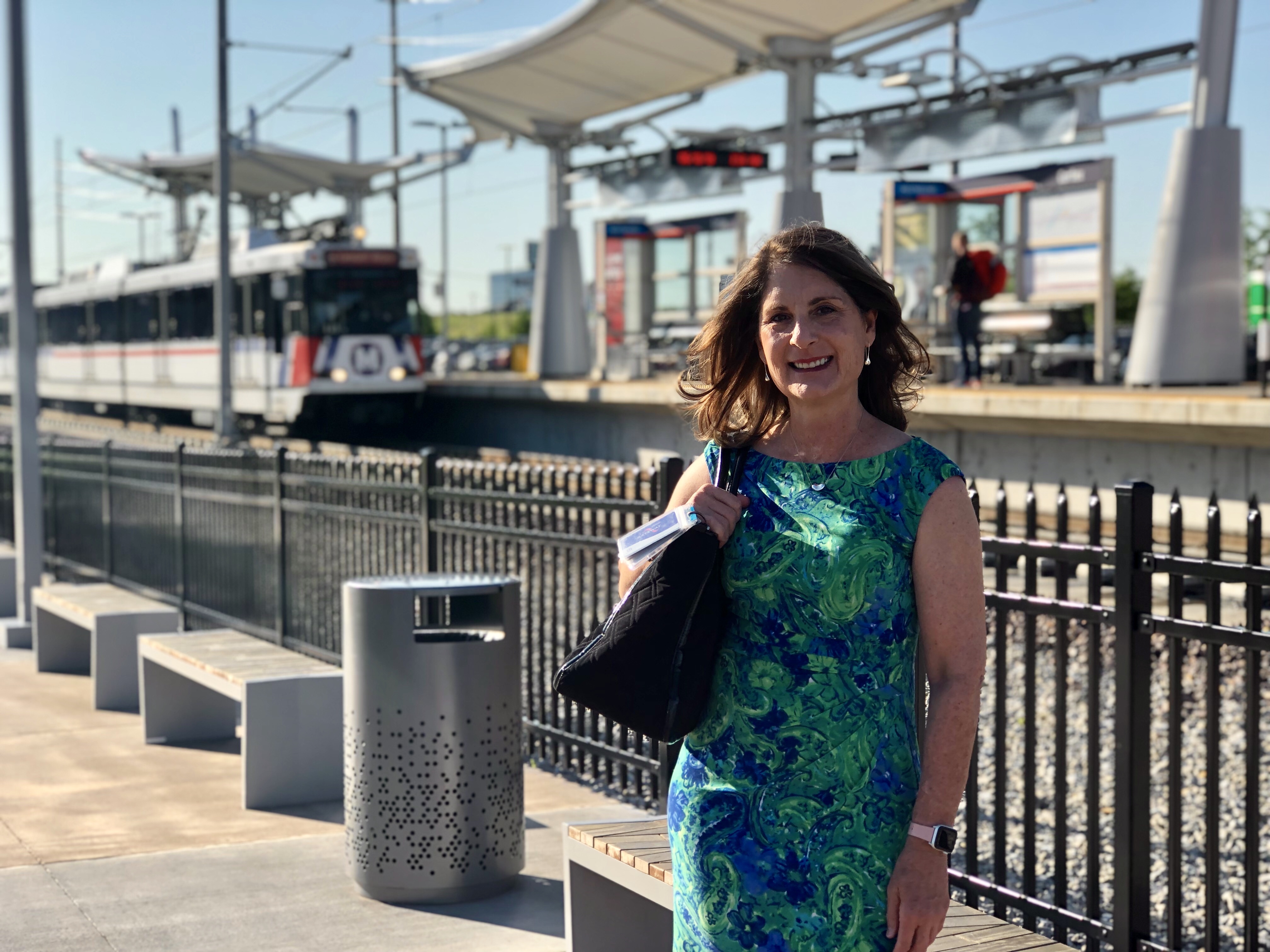 For the longest time, Karla would drive to work. However, that all changed about a year ago, when the Cortex MetroLink Station made its debut.
Since that day, Karla has left the car at home, preferring MetroLink as her way to get to and from work each day.
"I start my day with a nice, brisk walk to the station," she said. "Since I can catch any train there, it's never more than a five minute wait. I settle in and enjoy the sun on my face as I ride downtown to the Wainwright Building, which is near the at 8th & Pine MetroLink Station."
While Karla has been riding for a relatively short period time, it didn't take long for her to notice all the benefits her commute brings.
"My footprint shrunk as far as the impact I'm making on the environment," she said.
Her train trip has also turned into quite the stress-reliever.
"I didn't realize the amount of passive stress you get when you're behind the wheel," she said. "The option of not having to drive makes such a difference."
Traveling on MetroLink has also provided Karla with a new perspective on St. Louis and a new sense of civic pride.
"I feel a little bit more like a part of the St. Louis community," she said. "I get to be with people I wouldn't come across in my office life. It's just a wonderful way to get around St. Louis. MetroLink is truly a safe viable option."
Return to Blog