June 12, 2019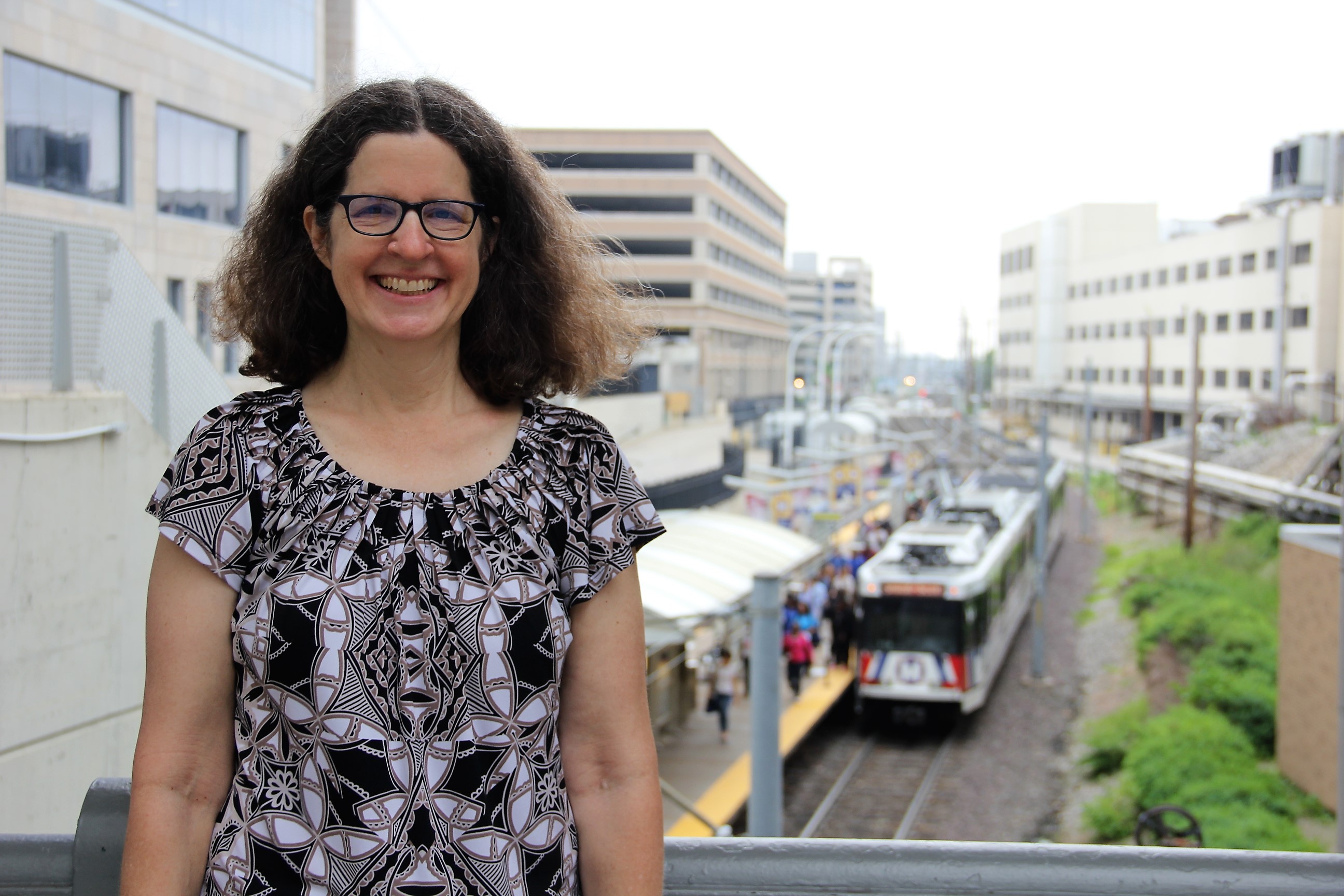 Passengers like Kathleen depend on Metro Transit to get to work, school and other important destinations. We hope you enjoy her story, and we're interested in your transit story too. Email [email protected], and we may share your story in a future Passenger Profile.
Metro Transit holds a special family connection for Kathleen.
In 1993, Kathleen's father helped contribute to a light rail system that would later span 46 miles in Missouri and Illinois. His name is etched on special commemorative disks inside the Convention Center MetroLink Station. The following year, Kathleen's one-year old daughter helped beautify the Delmar Loop MetroLink Station by etching her name in tiles that would later be showcased on benches.
"For me, MetroLink is part of the family," she said. "I've been riding ever since 1993."
To get to work in downtown each day, Kathleen boards the train at the Central West End MetroLink Station. If she needs a morning pick-me-up, she'll exit at the 8th & Pine MetroLink Station for a donut or ice tea. For a shorter walk, Kathleen will choose the Convention Center MetroLink Station.
"I love riding Metro because I feel free on it," she said. "I can read a book or use my cell phone and look up news stories. I used to ride from Shrewsbury and that was a 30-minute commute. That's an hour a day of reading, so I got through a lot of books. Metro provides a great sense of freedom."
In addition to satisfying her love of reading, Kathleen knows that a trip on transit is a journey to a cleaner, healthier environment.
"Metro is the best tool we have to fight climate change at this point," she said. "It prevents pollutants from being put into the air. If riders weren't on Metro, they'd be driving cars. They'd be putting pollutants in the air that cause asthma and other respiratory ailments."
Kathleen currently lives in the Central West End, and in addition to being convenient, her transit trips also allow her to fit in a few steps during the day.
"The Central West End has more opportunities for walkability," she said. "Plus, it made our commutes a lot shorter."
Return to Blog