March 30, 2016
Passengers, like Katina, depend on Metro transit to get to work, school and other important destinations. We hope you enjoy her story, and we're interested in your transit story too. Email [email protected], and we may share your story in a future "Passenger Profile."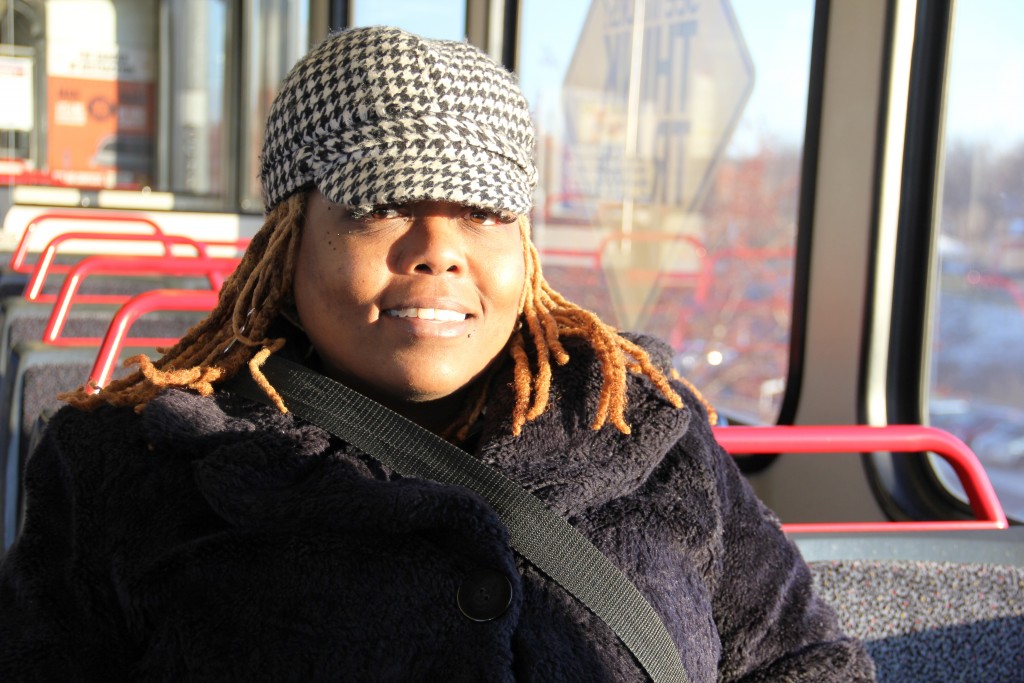 Katina uses Metro as her unofficial insurance policy when car troubles arise. She knows she can rely on MetroBus and MetroLink to give her a lift to work when the unexpected happens.
When her car is in the shop, Katina puts her safety net into motion. She boards the #90 Hampton and rides that to the Forest-Park DeBaliviere MetroLink Station. From there, she boards a Blue Line train to the Shrewsbury-Lansdowne I-44 MetroLink Station and finishes her trip on the #21 Watson Road.
Katina chose Metro instead of other alternatives due to its affordability and convenience.
"I don't have to deal with traffic and it does save me on gas," she said. "I can sit back and relax."
Katina said it wasn't hard to figure out her commute using transit. For her, it was simply picking up the phone and dialing Transit Information Services.
"I called Metro and they provided me with a customized route and helped me find my connections," she said.
That's good news for Katina and her Plan B commute.
"There are some cities that don't offer this type of transit service," she said. "It's nice we have this access so that when we do have these types of situations we can still get to our employer and to doctor's appointments."
Return to Blog