January 26, 2022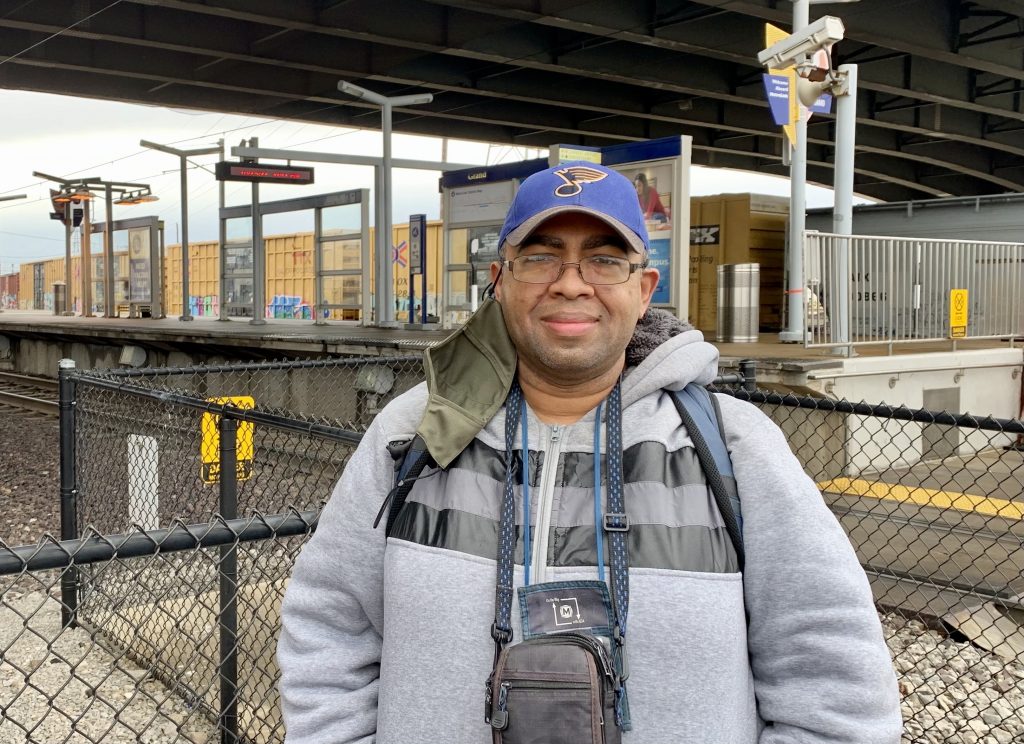 Kelly has been a lifelong user of Metro Transit, and even remembers when MetroLink opened for the first time in 1993.
"I take transit to get around, whether I have appointments to meet, baseball games to enjoy, friends and family members to spend time with, or taking photos and videos of railroads moving both freight and passengers through the St. Louis area."
As one of our ADA riders, Kelly knows he can count on Metro to get where he needs to go and also save him from a financial headache.
Kelly also loves Metro's new On The Way With ADA program, which allows qualified ADA paratransit customers to ride MetroLink and MetroBus for free with their Gateway Card.
"At first, I was purchasing monthly passes with my own money, but when I heard about the ADA Gateway Card, I figured if it could save me money over the long haul, I would go for it," Kelly said. "Indeed, it's worth every penny, and I probably wouldn't be able to enjoy life to the fullest without it."
The program makes Metro even more convenient to use, and it is also easy to sign up with our ADA services team.
The On The Way With ADA pilot program lasts until May 31, 2022. If you are interested in trying out this new way to get around, please contact our ADA Services department at 314.982.1510 or [email protected].
---
Passengers like Kelly rely on Metro Transit to get to work, school and other important destinations. We want to hear your transit story. Email us and we may share your story in a future Passenger Profile.
Return to Blog