March 10, 2021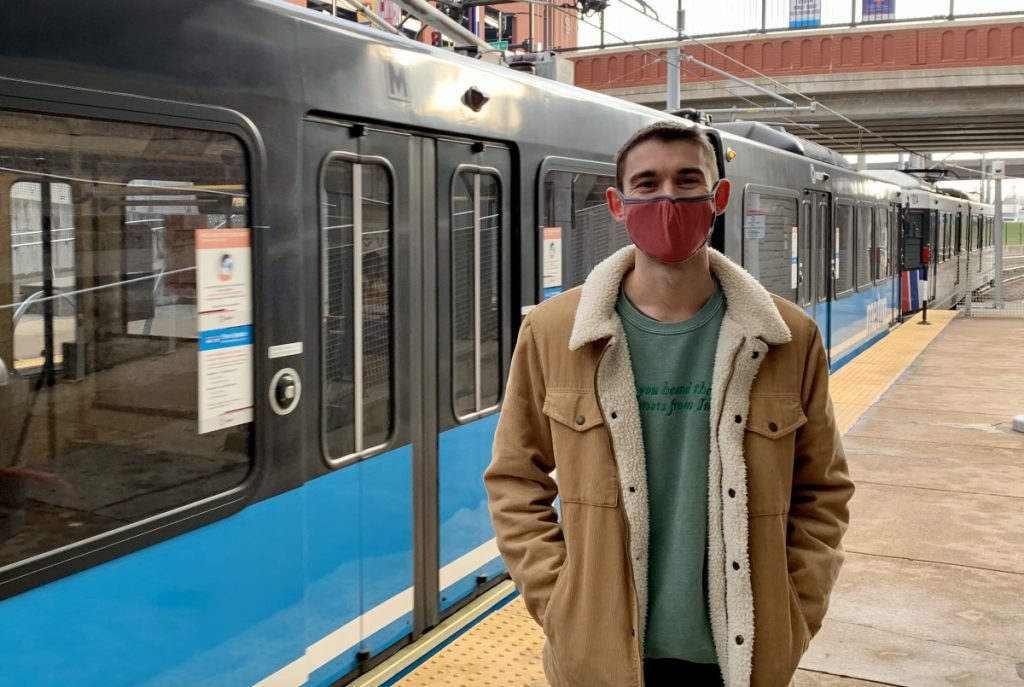 Kevin has been riding Metro Transit since he moved to St. Louis in August of last year. Since he doesn't have a car, he relies on MetroBus, MetroLink and his bike to get everywhere he needs to go.
"I use MetroLink to explore more, but I am very thankful for the bus because that helps with day-to-day tasks."
You can normally catch him on the #10 Gravois-Lindell, #30 Arsenal, or MetroLink.
He loves being able to have a public transit system that connected him to all the different parts of the region.
"I love MetroLink because there is something exciting about riding a rail system. I love cities and think urban planning is super interesting. I am always excited to explore what the city has."
Kevin likes to combine his Metro commutes with his bike, making it even easier to get around. Do you enjoy using your bike to get around? Learn how you can combine the Metro Transit system with our area's network of trails here.
Check out our Q&A below to learn more about Kevin.
---
What do you like about Metro?
It is pretty reliable and I feel very safe when I ride. It also opens up different parts of the city for me. For someone who doesn't have a car, but still wants to get the full experience of the city, it wouldn't be possible without Metro.
What is your favorite way to spend your commute?
Listen to music and pretend I'm in a music video. 
What is on your St. Louis bucket list?
I want to go dancing again when it is safe and see a play at the Muny.
Do you have advice or tips for someone who is new to the system?
The Transit app is super helpful, especially if you are new to Metro. The MetroStore is really cool, so check that out as well.
---
The Transit app is a great resource for riders – you can easily plan your trip, track your ride and pay your fare, straight from your phone! Learn more about that here: metrostlouis.org/transit-toolbox. You can also find out what the MetroStore has to offer here: metrostore.org
Passengers like Kevin rely on Metro Transit to get to work, school and other important destinations. We want to hear your transit story. Email us and we may share your story in a future Passenger Profile.
Return to Blog
Categories:
Metro Lifestyle