July 6, 2016
Passengers, like Kia, depend on Metro transit to get to work, school and other important destinations. We hope you enjoy her story, and we're interested in your transit story too. Email [email protected], and we may share your story in a future "Passenger Profile."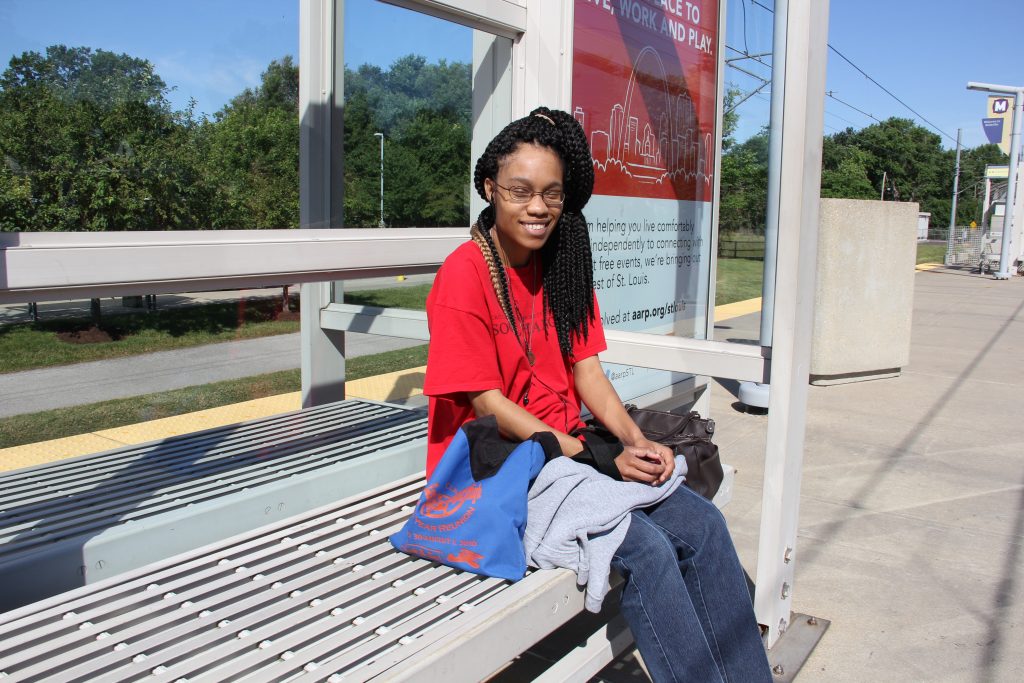 Kia depends on MetroBus and MetroLink to get around Illinois every day.
Her reasons for choosing Metro are numerous. From grocery shopping and doctor's appointments to visiting friends or reaching important destinations in East St. Louis, Kia knows how to use the Metro system to her advantage.
"It's like my car," she said. "However, I don't have to drive it. I don't have to put gas in it, and I don't have to pay insurance."
On this particular day, Kia waits for a westbound MetroLink train at the Belleville MetroLink Station. She'll ride the train to the Fairview Heights MetroLink Station and then hop on board the #1 Main Street-State Street to East St. Louis.
Kia has been using Metro since she was seven years old, and as you might imagine, she's learned a few things when it comes to adopting public transit into your life.
"Use the schedule and make sure you actually read it," she said. "They don't put it out there as a flyer. Read the schedule so you're not like, 'Oh, what times does the bus come?' Read the schedule and see for yourself."
As for what Kia does during her commute, it just depends on the day.
"Sometimes I'll just sit and look out the window," she said. "Maybe I'll listen to my MP3 player or read a book. But most days, I just relax until I get to where I'm going."
Return to Blog