January 8, 2020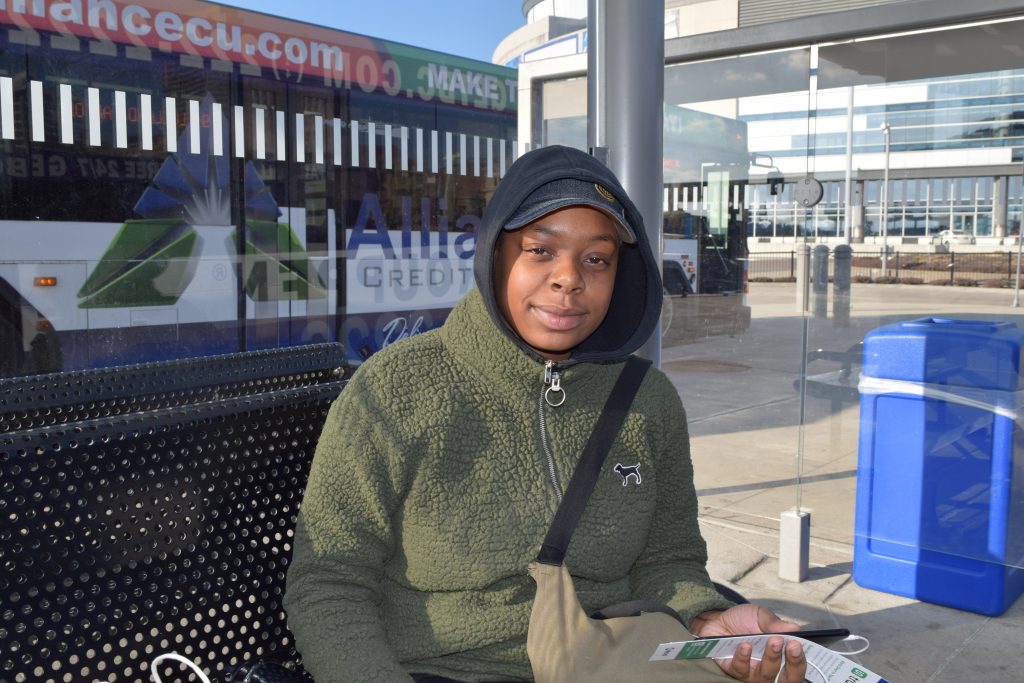 Passengers like LaShyrah depend on Metro Transit to get to work, school and other important destinations. We hope you enjoy her story, and we're interested in your transit story too. Email us and we may share your story in a future Passenger Profile.
LaShyrah has been riding Metro Transit for the past five years. While she's no stranger to MetroLink, her number one transit option is usually MetroBus.
"I have taken MetroLink, and ride both the Red and Blue lines," LaShyrah said. "But, I usually ride the #73 Carondelet and #11 Chippewa bus routes to go to work, or visit my family."
Being a bus rider has its advantages, because under the new service plan, both the #73 Carondelet and #11 Chippewa are high-frequency routes that operate every 15 minutes. Which is something LaShyrah is thrilled about.
"The buses come more often and that's good, especially with the upcoming weather – like cold and snow," she said. "The operators are on time too!"
LaShyrah is enjoying all of the benefits of being a Metro Transit rider, and it doesn't sound like she's looking to get behind the wheel anytime soon.
"Taking the bus is more convenient than driving a car, especially during bad weather. You can just hop on and leave the driving to the operator."
Return to Blog