September 2, 2020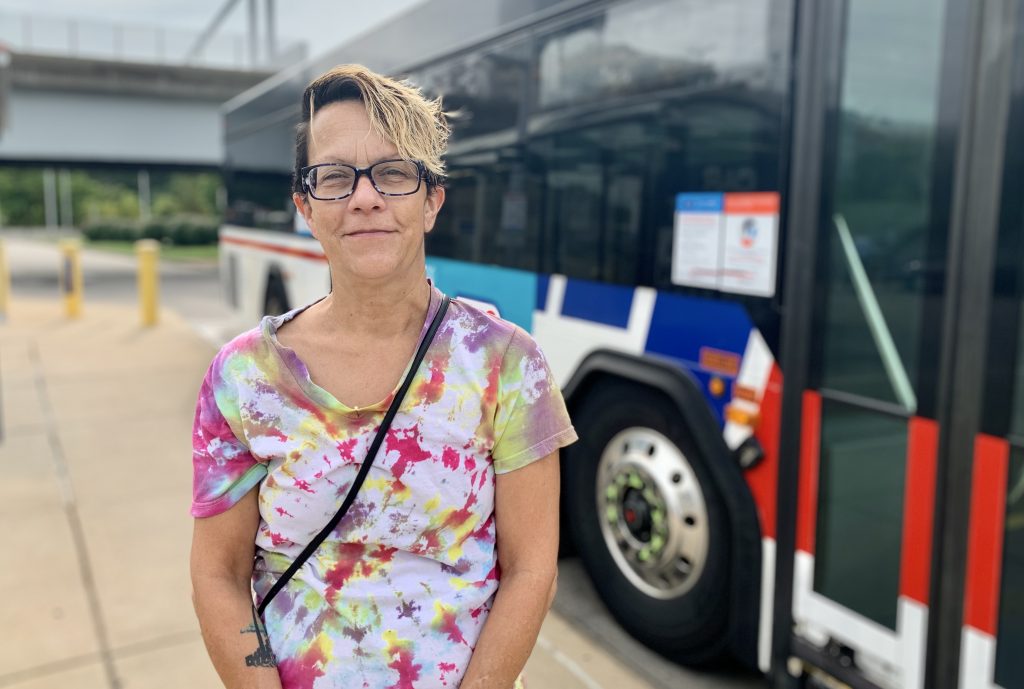 Metro Transit has been there for Lisa throughout the years, whether she's needed it for work or fun. One of the first times Lisa remembers using Metro was as a teenager. She would ride to the ball game, visit the Gateway Arch and see the riverfront, and make a day out of being in downtown.
These days, Lisa uses Metro for more practical matters. She rides Metro to get to work, the store, to vote and to doctor appointments, which has all only become more important during the COVID-19 pandemic. Lisa has been able to rely on Metro Transit to get to her work at her essential job and to important healthcare appointments over the past few months.
She often gets to ride with friends and coworkers, and you can typically find her on the #21 Watson Road, #11 Chippewa or #70 Grand MetroBus routes. Check out our Q&A below to learn more about Lisa.
---
What is your favorite bus route?
#11 Chippewa and #70 Grand.
What do you like most about the bi-state region?
The history, diversity, old neighborhoods, and the ornate architecture.
What are 3 words to describe Metro?
Busy, accessible, courtesy
What is your favorite way to spend your commute?
Playing games, scrolling through Facebook or looking at the old buildings on my route.
What is one thing on your bucket list?
Travel in an RV to Minnesota and walk across the Mississippi river.
Do you have advice or tips for someone who is new to the system?
Use the Transit app.
Thanks for the tip, Lisa! The Transit app allows you to plan your trip, track your ride, and pay your fares for Metro. You can also enable push notifications to get rider alerts about your regular route sent straight to your phone. Learn more: metrostlouis.org/transit-toolbox
---
Passengers like Lisa rely on Metro Transit to get to work, school and other important destinations. We want to hear your transit story. Email us and we may share your story in a future Passenger Profile.
Return to Blog
Categories:
Metro Lifestyle