May 29, 2019
Passengers like Maia depend on Metro Transit to get to work, school and other important destinations. We hope you enjoy her story, and we're interested in your transit story too. Email [email protected], and we may share your story in a future Passenger Profile.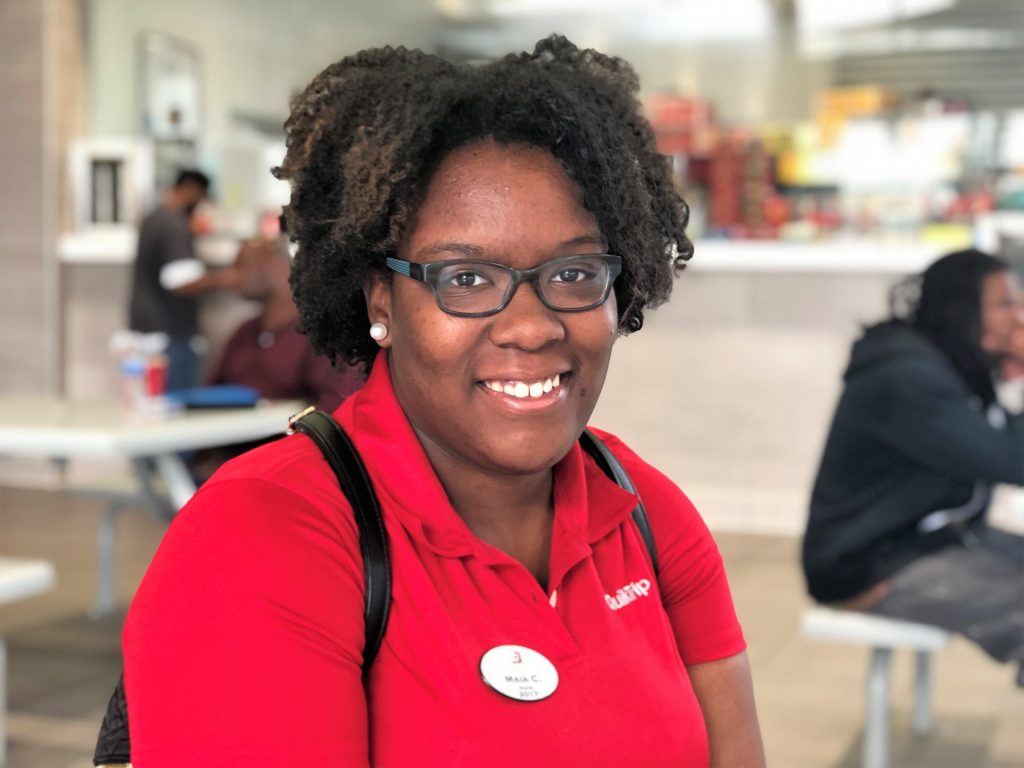 Maia is a seasoned Metro Transit rider.
"I've been riding Metro for a long time," she said.
Maia uses Metro for everything from work, to school, to going to the mall and visiting friends. For her daily work commute, Maia boards the #72 Monarch near her home and rides the bus to the North County Transit Center. From there, she transfers to the #71 Parker and rides to work at a nearby store.
"I don't have a car," she said. "It's an easy commute back and forth. They're always on time. As long as I'm on time, I'm good."
In addition to work, Maia also uses Metro Transit to get to school at the St. Louis Community College – Florissant Valley campus. Maia is studying physiology and will graduate in May next year. Since Maia is a student at St. Louis Community College, she's eligible to take advantage of the Metro U-Pass program, which provides free transit fare to students, faculty and staff.
Metro Transit provides Maia the flexibility and freedom to explore the region worry-free.
"I use it pretty much everywhere I go," she said.
And, because she's been a Metro Transit rider since she was 16 years old, she has a few tips up her sleeve for new riders.
"I would say ride the bus with somebody, because it can be kind of scary riding your first time," she said. "They have maps and stuff, but you still have to read the maps and know where you're headed. You can get on the wrong bus. I've done that before."
Return to Blog