June 8, 2016
Mark won the Ultimate Baseball Experience social media contest Metro held in April. This past weekend, Mark had the opportunity to throw out the first pitch at Busch Stadium. Turns out, Mark is also a frequent Metro transit passenger. We hope you enjoy his story, and we're interested in your transit story too. Email [email protected], and we may share your story.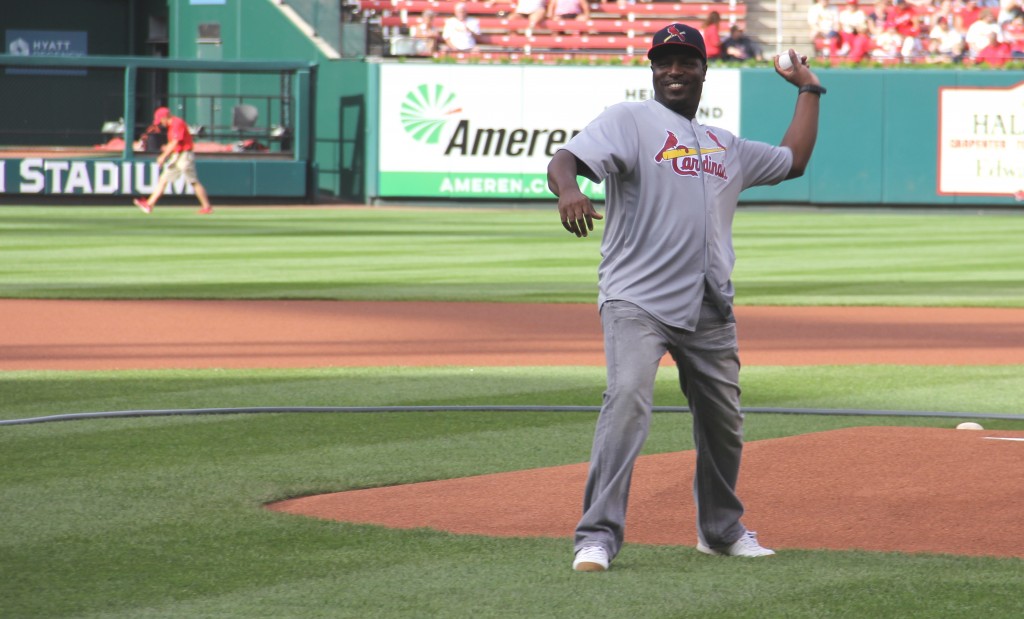 It has been a while since Mark has thrown a baseball, but you wouldn't have known it on June 4 when he fired a fastball to home plate at Busch Stadium.
Surrounded by friends and family, Mark was able to check off a big milestone off his bucket list – throwing out a first pitch at Busch Stadium. For a die-hard Cardinals fan like Mark, it was quite the big deal.
"I can look back years from now with excitement," he said. "I have pics and video to show my children."
Mark loves Cardinals baseball, and when Spring Training rolls around each year, his team spirit goes into full throttle.
"When it starts to get warm outside, that's a sign it's time for baseball," he said. "I'm not a bandwagon fan. I stick with the team through thick and thin."
To satisfy his major league fix, Mark relies on Metro to get him to all of the action. Since 2000, Mark has used MetroLink to get to and from Cardinals games. He typically boards the train at the Richmond Heights MetroLink Station and rides to the Stadium MetroLink Station. From there, it's just a few steps to Busch Stadium.
"I use Metro for the convenience and to avoid the downtown parking situation," he said. "Parking can be stressful sometimes. Metro really dissolves that stress."
Less stress for Mark means more team spirit for the game. And we think it's fair to say that after his recent experience on the field, you're not likely to find someone with more Cardinal spirit than Mark.
Return to Blog