June 15, 2016
Melissa won the Ultimate Uncorked VIP Experience social media promotion Metro held in May. Turns out, Melissa and her family use Metro to get to events around town. We hope you enjoy her story, and we're interested in your transit story too. Email [email protected].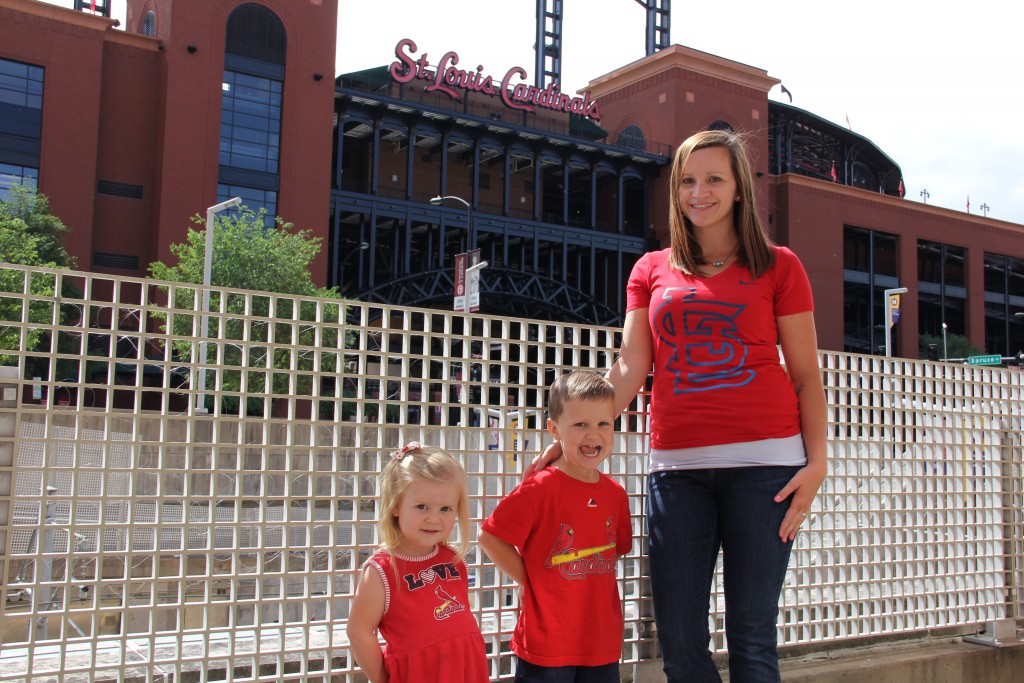 When it comes to being lucky and winning prizes, Melissa has quite the streak tallied up.
"It's in my blood," she said. "When you're a stay-at-home mom, you don't really have much money. So, you try and win stuff."
Her hot streak continued a few weeks ago when Melissa was chosen as the winner of the Ultimate Uncorked VIP Experience, a Metro social media promotion that provided Melissa and her husband with a one-of-a-kind experience at the annual outdoor festival in downtown St. Louis on June 4.
Melissa is no stranger to using Metro to get to all kinds of activities in downtown St. Louis. In fact, her family uses MetroLink as their main mode of transportation for sporting events, particularly Cardinals baseball.
"I think it's really fun for my son Chase and my daughter Annabella to be able to ride the train," she said. "They really love seeing everything, and that's what I appreciate about the Metro system. You get to see the city. You get to see places you wouldn't normally see from a car."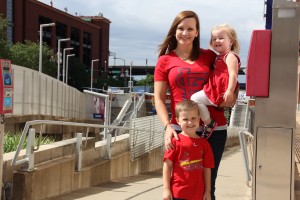 Metro provides Melissa and her family with a stress-free commute to the ballpark, where they can avoid crowded streets and the chore of searching for a parking spot. Metro is also a cheaper alternative.
"It is $20 to park right next to Busch Stadium, whereas you can use MetroLink and get dropped off next to Busch Stadium for $2.50 a ticket," she said.
And it's an even better deal for Melissa's family, because children age 5 to 12, like Chase, ride for half-price, and Metro is free to ride for kids age 4 and under, like Annabella.
On days they ride MetroLink, Melissa and her family typically board the train at either the Shrewsbury-Lansdowne I-44 MetroLink Station or the Brentwood I-64 MetroLink Station ─ it just depends on what part of the area they're in at the time.
But MetroLink isn't the only part of the transit system getting attention. MetroBus has its fans in the household too.
"My kids love buses," she said. "Every time they see a bus, they say, 'Oh my goodness, there's a city bus!' We sit outside and watch buses. When Chase was growing up, we'd watch them off of Big Bend Road, so Chase has always been a big bus guy. Now Annabella sees buses too and she loves them."
Return to Blog