April 10, 2019
Passengers like Merci depend on Metro Transit to get to work, school and other important destinations. We hope you enjoy her story, and we're interested in your transit story too. Email [email protected], and we may share your story in a future Passenger Profile.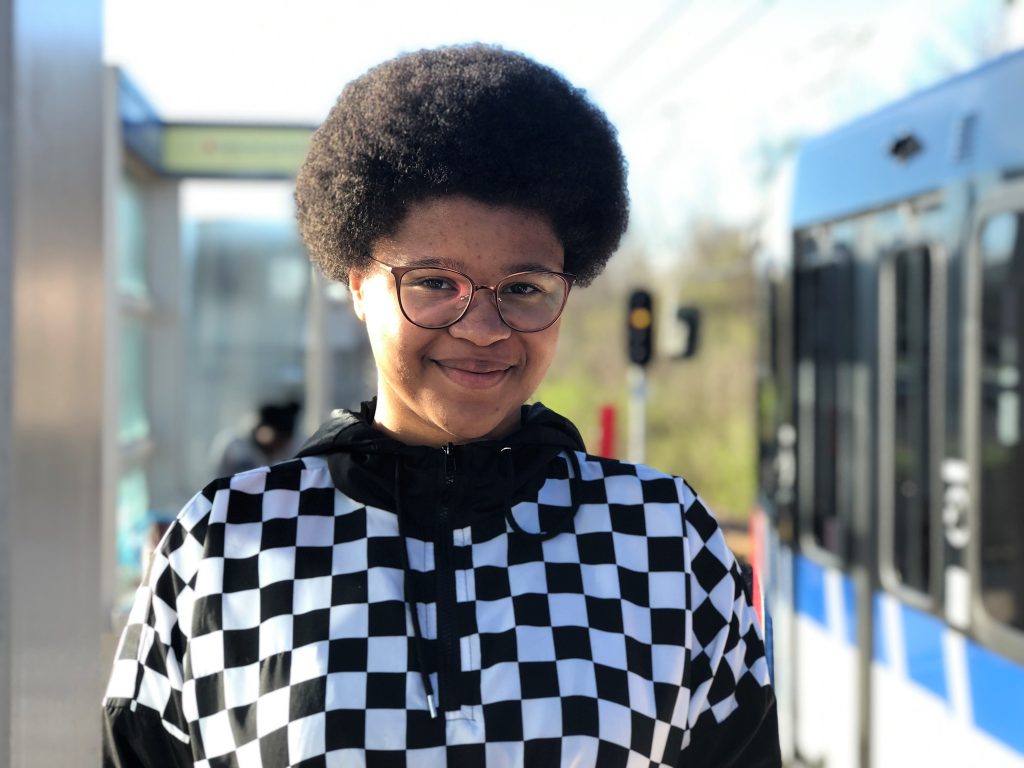 Merci has been using Metro Transit since she was 13 years old. It has been an important part in the story of her life, and today, it's helping to fulfill that next chapter: college.
Each day, Merci gets dropped off at the Fairview Heights MetroLink Station. From there, she boards a eastbound Red Line train to the College MetroLink Station. Merci is a Freshman at Southwestern Illinois College and is studying general education to prepare her for a move to another university in the future.
Merci relies on Metro Transit to get around the bi-state region. Fortunately, she has a lot of experience with the transit system — on both sides of the Mississippi River.
"When I was in St. Louis, I would catch the #61 Chambers," she said. "I caught that one a lot. Over here, I catch the #17 Carlyle Plaza-17th Street, the #1 Main Street-State Street and the #16 St Clair Square."
Merci enjoys having someone else do the driving, however, she advises those new to Metro Transit to still always stay alert. Sometimes, it's the little things that can lead you astray.
"Make sure you pay attention to what is on top of the train or bus, because it will take you the wrong way if you're not paying attention," Merci said. "I've done that before."
Return to Blog