October 30, 2019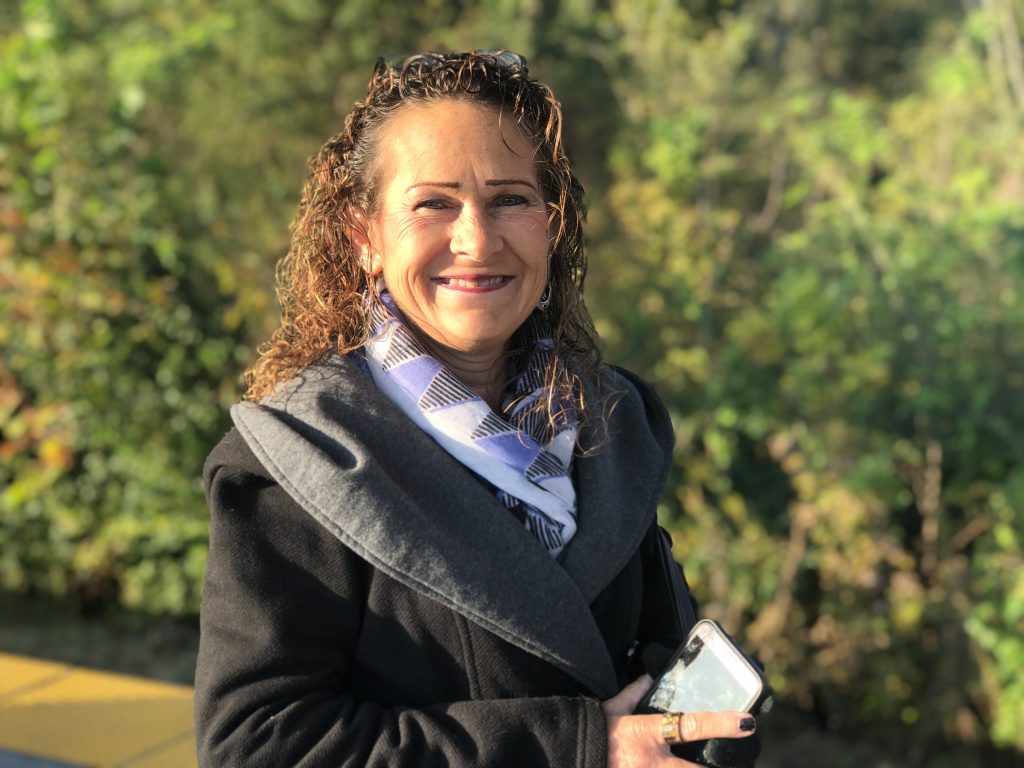 Passengers like Michelle depend on Metro Transit to get to work, school and other important destinations. We hope you enjoy her story, and we're interested in your transit story too. Email us and we may share your story in a future Passenger Profile.
Metro helps Michelle avoid the daily stress of rush hour.
"I don't like to drive," she said. "People are crazy."
That's why Michelle relies on Metro to get her where she needs to go. A long-time bus rider, Michelle made the switch to MetroLink when it opened in 1993. These days, she hops on the train every day from Fairview Heights to head in to work in downtown St. Louis, or to catch a ballgame or other events in the city.
"You can't beat the convenience and cost of it," she said.
For Michelle, the ultimate convenience of her transit commute is how it keeps her comfortable on the train instead of being stressed out on the interstate.
"I don't have to fight the rain or snow," Michelle said. "When we get close to I-64, you can look back and see all of the traffic, and I'm like – yeah, exactly."
Return to Blog