January 23, 2019
Passengers like Mitchell depend on Metro Transit to get to work, school and other important destinations. We hope you enjoy his story, and we're interested in your transit story too. Email [email protected], and we may share your story in a future Passenger Profile.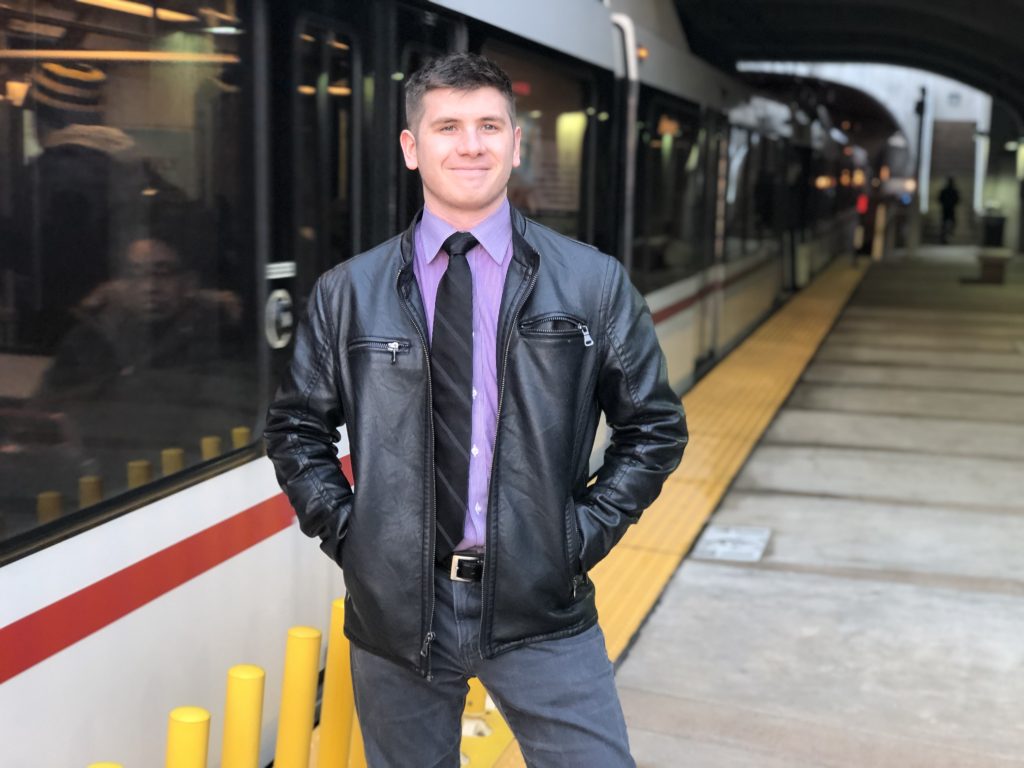 It's possible to navigate St. Louis without a car, just ask Mitchell.
Each day, Mitchell boards a Blue Line train at the Forsyth MetroLink Station. From there, he rides the train to the 8th & Pine MetroLink Station in downtown St. Louis.
Before this particular commute, Mitchell relied on MetroBus to get to and from Webster University.
Mitchell is an avid cyclist and enjoys pairing public transportation with a little exercise. In addition to being active, Mitchell also enjoys the environmental aspect his multimodal setup brings.
"It's very convenient," he said. "I get to sit and be alone with my thoughts."
Mitchell uses Metro Transit for everything life brings, and that involves doing a little grocery shopping along the way. For that, Mitchell boards the Blue Line and rides to the Brentwood I-64 MetroLink Station, where a Dierbergs grocery is nearby.
"I bring a handful of canvas bags and buy as much as I can handle," he said.
Return to Blog