May 8, 2019
Passengers like Nadia depend on Metro Transit to get to work, school and other important destinations. We hope you enjoy her story, and we're interested in your transit story too. Email [email protected], and we may share your story in a future Passenger Profile.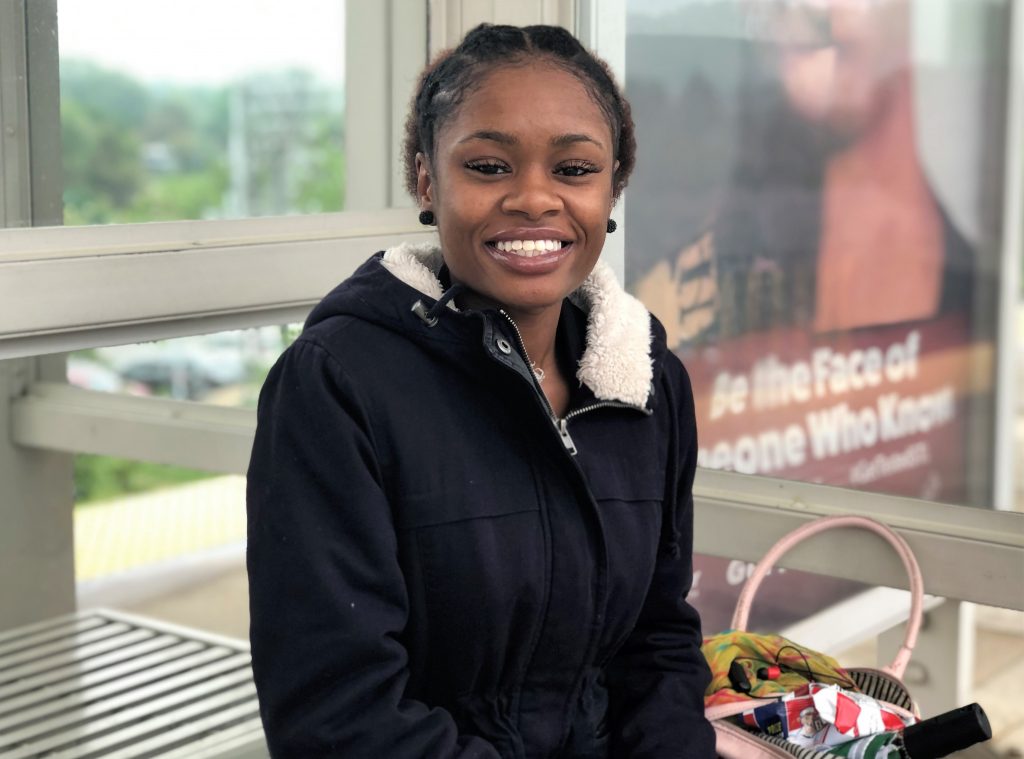 Nadia is no stranger to public transportation.
"I use Metro to get everywhere," she said.
Recently, Nadia put a new transit commute into motion. This particular trip begins near the intersection of Arsenal and Compton in South City, where she boards the #30 Arsenal en route to the Shrewsbury-Lansdowne I-44 MetroLink Station. Once there, Nadia hops on a Blue Line train and rides to the Clayton MetroLink Station to catch the #58 Clayton-West County. Then, it's a short trip to Frontenac, where she works at a nearby restaurant.
In addition to work, Nadia relies on Metro Transit to get to school at the Forest Park campus of St. Louis Community College. Nadia is a freshman and is currently working on her general studies. Since Nadia is a student at St. Louis Community College, she's eligible to take advantage of the Metro U-Pass program, which provides free transit passes for students, faculty and staff.
Nadia depends on Metro Transit because she doesn't own a car; however, it's not the only reason she's on board.
"It's just easier," she said.
Return to Blog