May 25, 2016
Passengers, like Nancy, depend on Metro transit to get to work, school and other important destinations. We hope you enjoy her story, and we're interested in your transit story too. Email [email protected], and we may share your story in a future "Passenger Profile."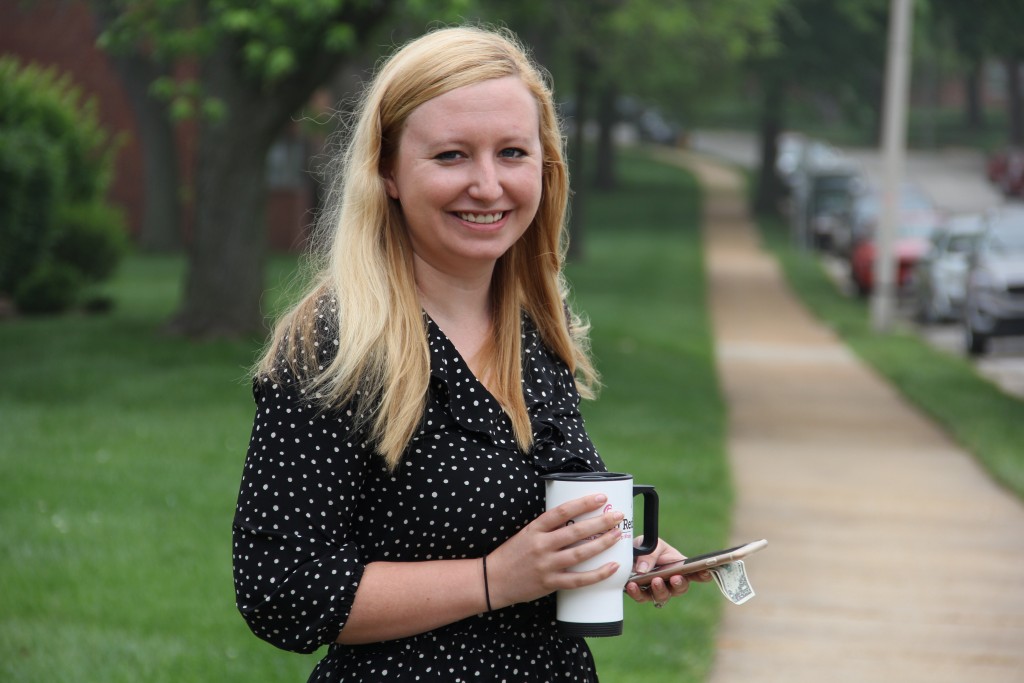 It's a short bus ride for Nancy, but that's because work is just a few blocks away and driving a car there would be just plain silly.
Instead, she chooses a better commute that uses her bicycle and the #97 Delmar MetroBus route. In the summertime, Nancy will take advantage of the warmer weather and ride her bike to work. However, during the colder months (and when weather isn't cooperating) she'll count on Metro to take her to work.
To do that, Nancy boards the #97 Delmar in University City and rides the bus a short distance to the Colonial Marketplace in Ladue where she works as the managing editor at Feast Magazine. Nancy puts her short commute into action about four times a week.
"It's so easy and convenient," she said. "It would be dumb not to take advantage of it."
While Nancy now knows her way around, it was a different story when she started riding Metro last fall.
"In the beginning, I was really nervous," she said. "I would mess up and go the wrong way."
Luckily, Nancy is a quick learner. Armed with first-hand knowledge and transit information from our online Trip Planner, Nancy went from MetroBus novice to transit commute champion. The secret to her success? Do your homework.
"Do your research so that you feel confident before boarding the bus," she said.
Return to Blog