November 12, 2014
Thousands of customers depend on Metro transit every day to get to work, to school and other important destinations. Today's "Passenger Profile"  features Nettie. We're interested in your transit story too. Email me at [email protected] and we may share your story in a future blog.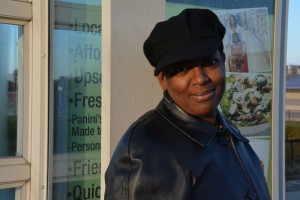 When Nettie's car broke down back in May, she was forced to rethink her commute in order to get to work. Luckily, public transportation was the perfect Plan B.
Nettie boards the #5 Tri-City Regional Madison County Transit (MCT) bus at the MCT Granite City Station and rides it to the Emerson Park MetroLink Station. From there, she takes MetroLink to the 5th & Missouri Station and walks to First Illinois Bank, where she works.
Nettie enjoys reading while on MetroLink and MetroBus. It's always given her other benefits too.
"I enjoy riding," she said. "It gives me time to sit and not have to pay for gas."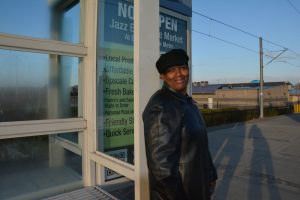 While Nettie has saved money by choosing Metro, it's still not enough to pay for repairs for her car.
However, she's not rushing to hop in her car anytime soon. She likes her commute now and she's been able to make it work for her schedule.
"It's a blessing," she said.
Return to Blog