April 29, 2015
Customers, like Nicholas, depend on Metro transit every day to get to work, school and other important destinations. We hope you enjoy his story, and we're interested in your transit story too. Email [email protected], and we may share your story in a future "Passenger Profile" blog.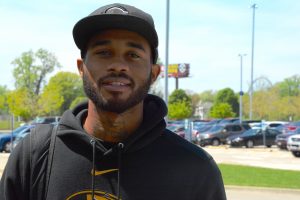 Nicholas plans to purchase a car, but before that happens, he relies on MetroBus and MetroLink to do the driving for him.
He's got a plan. First, he'll graduate from college. Then he'll find a job. After saving enough money, he'll have enough for a car of his own. Fortunately, he can count on Metro to help him reach his goals by getting him to school and helping him save some money on transportation.
Everyday, Nicholas boards the #3 Alta Sita MetroBus in Illinois and takes it to the Emerson Park MetroLink Station. He boards a Red Line MetroLink train to the College MetroLink Station and walks to Southwestern Illinois College where he's studying to become a welder.
Nicholas said his commute takes about 30 minutes, which is the perfect amount of time to catch up on any last-minute homework. In addition to finding some study time on the bus and train, Nicholas also enjoys listening to music and dozing off.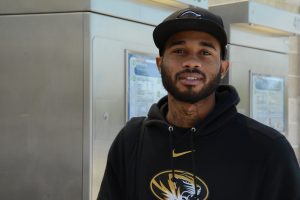 Nicholas also uses Metro to meet friends at the mall and to visit relatives. In fact, he tries to visit his mom in St. Louis whenever he can. For those visits, Nicholas takes the train across the river to the Rock Road MetroLink Station and boards the #61 Chambers bus.
Nicholas has been a Metro customer for about two years.
Return to Blog