May 19, 2021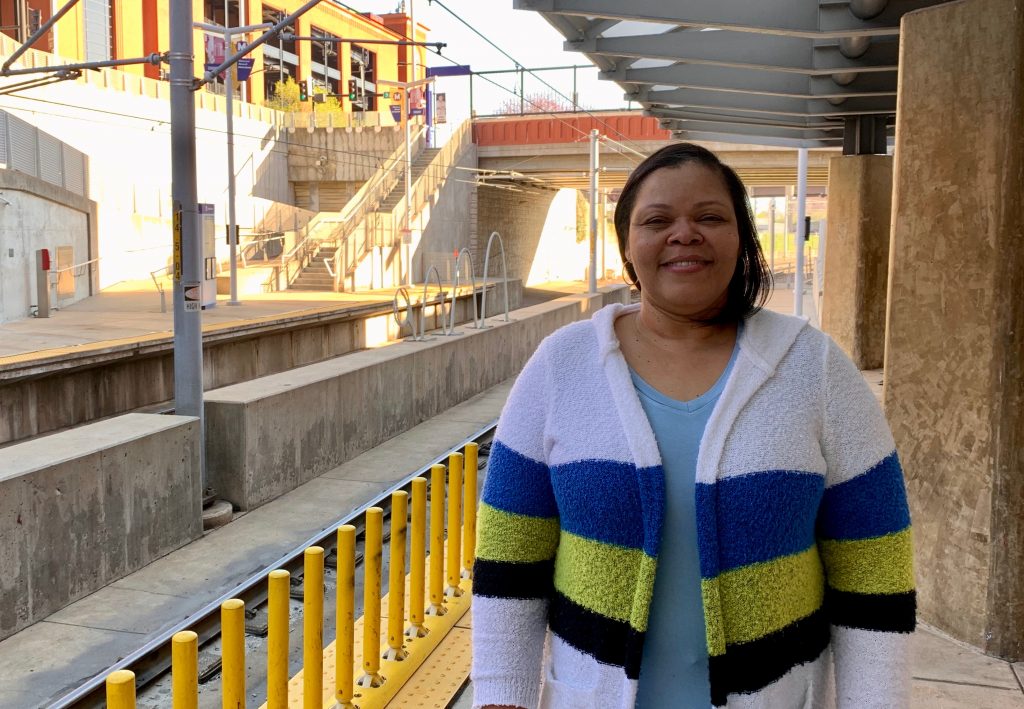 Nicole has been riding Metro for more than 40 years, and uses both MetroLink and MetroBus to commute to work in downtown St. Louis, visit different sites in the city, or head to Clayton.
She enjoys using Metro because it saves her time, gas and mileage. She also likes that public transportation is easily available as an option for getting around.
One of her favorite routes to use was the old #32 Wellston – it went from Northwest Plaza into downtown. Now you can most often find her riding the #174X Halls Ferry Express or MetroLink's Red Line.
Check out our Q&A below to learn more about Nicole.
---
What are 3 words to describe Metro?
I would describe Metro, for me, as convenient, economical and time saving.
What do you like most about St. Louis?
It's home! I like the different sites we have to visit. Sometimes, I like being a tourist in my own town.
Do you have advice or tips for someone who is new to the system?
Enjoy the ride and convenience.
Do you remember your first time riding Metro?
My first time riding was when I was 8 years old. I went downtown to shop at Famous-Barr department with my godmother.
What is your favorite way to spend your commute?
I am usually reading or listening to music.
If you wrote a book about your life, what would you call it?
My book would be called, Victorious, Triumphant!
What is one thing on your bucket list?
To travel to Hawaii!
---
Passengers like Nicole rely on Metro Transit to get to work, school and other important destinations. We want to hear your transit story. Email us and we may share your story in a future Passenger Profile.
Return to Blog
Categories:
Metro Lifestyle