November 16, 2016
Passengers like Paige depend on Metro transit to get to work, school and other important destinations. We hope you enjoy her story, and we're interested in your transit story too. Email [email protected], and we may share your story in a future "Passenger Profile."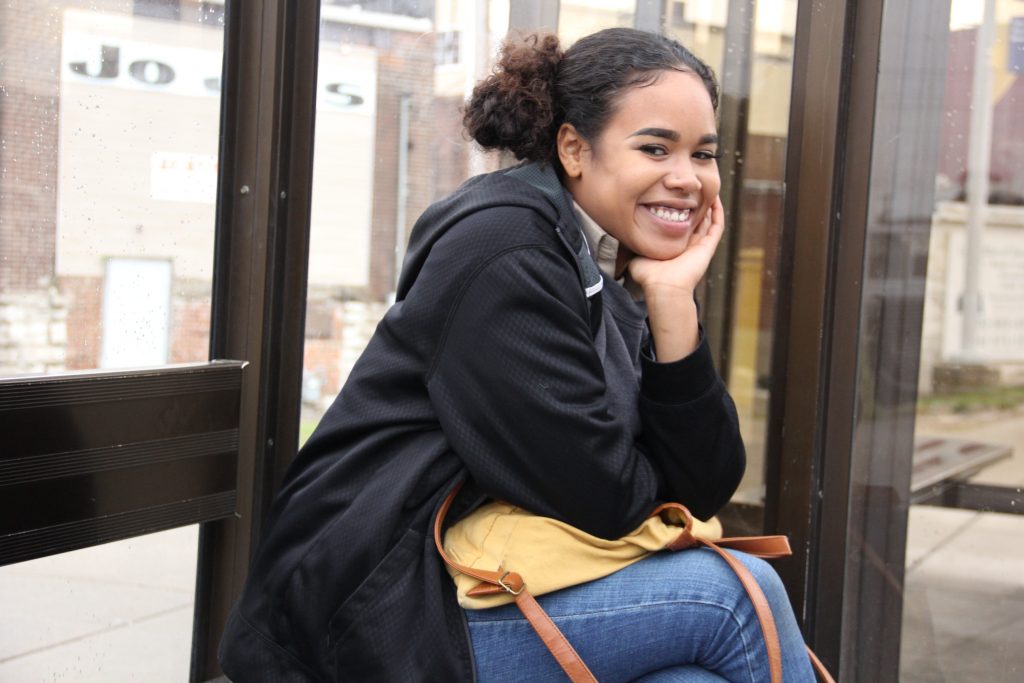 Paige moved to the St. Louis area so she could take advantage of all the opportunities a big city can provide — including access to great public transportation.
To get to and from work, Paige boards the #2 Cahokia near her home and rides the bus to the 5th & Missouri MetroLink Station. From there, she rides the train to the North Hanley MetroLink Station, and continues her journey to Maryland Heights on the #98 Ballas-North Hanley.
But, Metro also gives her some flexibility. If something comes up, she can also rely on her "plan B" commute to get to work by riding the #33 Dorsett-Lackand from the Rock Road MetroLink Station.
"I wanted to work," Paige said, "and having access to public transportation made that possible. It has allowed me to be independent, and I know I'll get to where I need to be on my time."
Before making her first solo public transit journey, Paige and her family gave the Metro system a test drive. Paige remembers when her stepdad took her and her mom around the city and showed them how to read maps and schedules.
"That was very helpful to me," she said.
In addition to commuting to work, Paige also uses Metro to visit friends and to sneak away for a bite to eat. In fact, one of her favorite restaurants is the Hibachi Grill Buffet, which is along the #74 Florissant MetroBus route.
For those who are thinking about trying transit, Paige puts it into perspective nicely.
"You have to remember that everyone has their first time on the bus," she said. "But, if you're prepared and are willing to ask questions to those around you, it's not that bad."
Return to Blog