August 28, 2019
Passengers like Phil depend on Metro Transit to get to work, school and other important destinations. We hope you enjoy his story, and we're interested in your transit story too. Email [email protected], and we may share your story in a future Passenger Profile.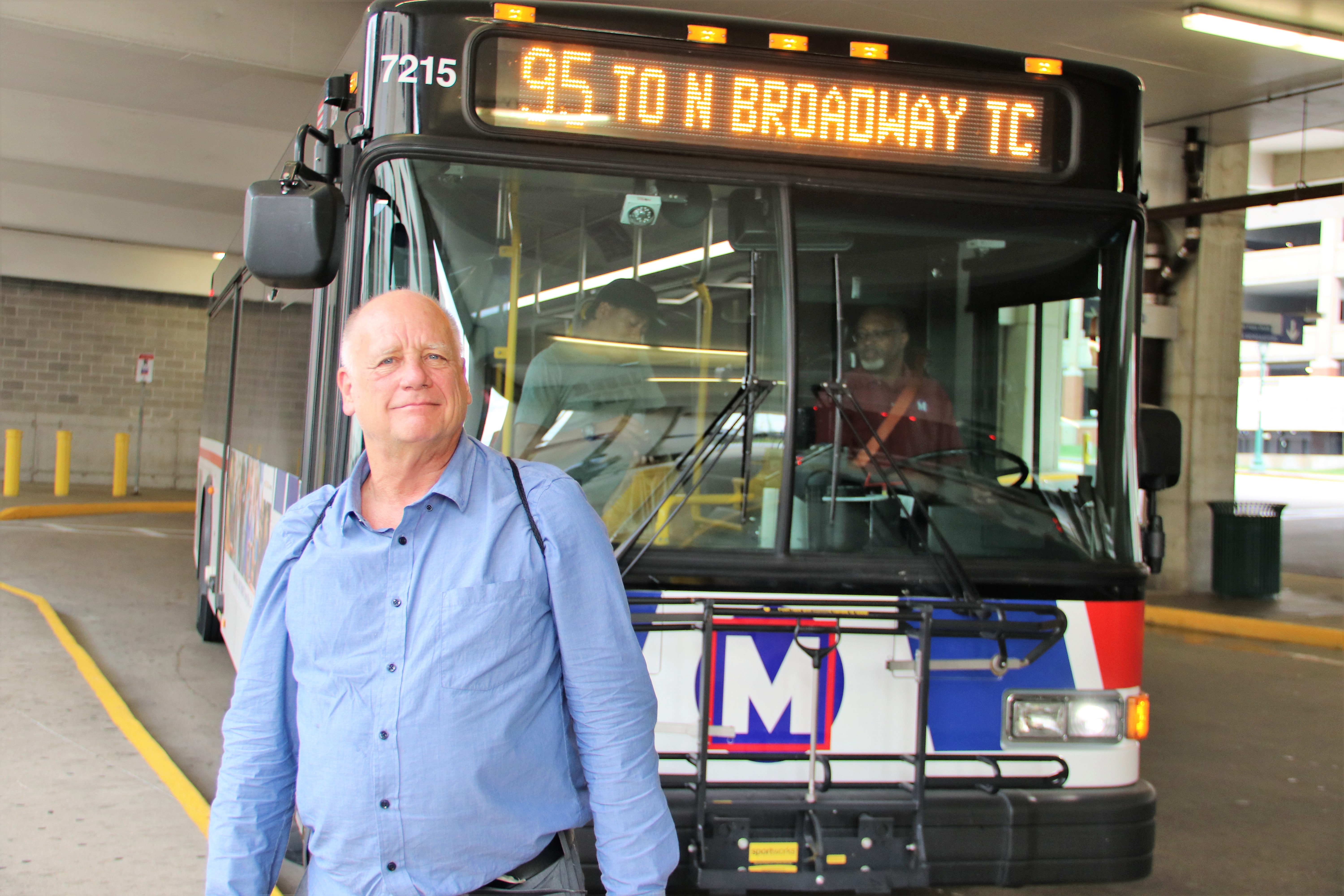 When September 30 arrives, Phil will have a lot more free time to play around with.
"Normally, my commute takes anywhere between 40 to 50 minutes," he said. "But with Metro Reimagined, I can use the #410X Eureka, which drops me off in front of Saint Louis University. That'll cut my commute time nearly in half."
Phil also will continue to use the #95 Kingshighway bus route, which will be one of the new high-frequency routes being introduced on September 30, offering service every 15-minutes during peak travel times.
Today, Phil boards the #95 Kingshighway in South City and transfers to either the #10 Gravois-Lindell or the #42 Sarah at the Central West End Transit Center. If the weather is nice, he'll even add a little biking to his commute.
There are lots of reasons Phil decides to leave the car at home most days.
"It's a lot cheaper than owning a second car," he said. "But more importantly, my transit commute gives me a chance to relax, read and listen to music."
"It's also cleaner and better for the environment," he added.
In addition to using Metro Transit to get to and from Saint Louis University, Phil also uses Metro to get to St. Louis Cardinals games and to occasionally get to St. Louis Lambert International Airport.
"If my flight isn't too early in the morning, it's a lot easier to take Metro to the airport since you don't have to worry about finding a parking spot."
Phil is still learning the ins and outs of the changes that'll come online September 30. He's downloaded the Transit app and has put his commute through various transit scenarios.
"It's pretty nice," he said. "I'm glad to see even the local service is every half hour instead of every 40 minutes. When you have 40-minute service or greater, you hit a diminishing return. So, that increased frequency is a real positive change."
Return to Blog