September 2, 2015
Passengers, like Phillip, depend on Metro transit to get to work, school and other important destinations. We hope you enjoy his story, and we're interested in your transit story too. Email [email protected], and we may share your story in a future "Passenger Profile."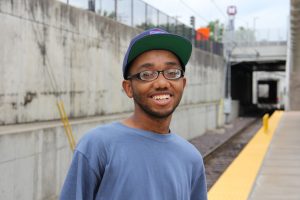 Phillip first started riding Metro when he was five years old, and his use of MetroBus and MetroLink hasn't faded with age.
"It's my favorite mode of transportation," he said. "It's very reliable and relaxing. You don't have to worry about parking."
When Phillip turned seven, he was handed a MetroBus schedule from his aunt.
"I decided I wanted to learn about the different routes, so I got more bus schedules and searched different routes," he said.
Like his transit use, Phillip's curiosity hasn't faded with age either. Today, he knows most of the bus routes across the bi-state region, knows many operators by name and even knows a thing or two about bus maintenance and bus operations.
"At first, I wasn't interested in using Metro, but once I started using it, it got interesting," he said.
To get around town, Phillip takes advantage of all of Metro's services — and he's usually able to plan his trip in his head. For example, if he wants to get to Kirkwood (one of his favorite towns), he can board either the #30 Soulard or the #64 Lucas Hunt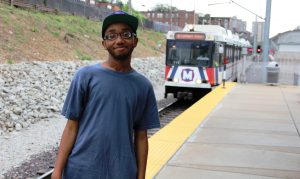 from his house and ride to the Rock Road MetroLink Station. From there, Philip has a number of options, but he usually chooses the scenic route and takes MetroLink to the North Hanley station, and transfers onto the #47 North Hanley to the Clayton Transit Center. From there, he boards the #258 Clayton-Chesterfield to the Ballas MetroBus Transit Center so he can catch his favorite bus route, the #48 South Lindbergh, and head to Kirkwood.
Phillip uses MetroBus and MetroLink to visit family, go to the store or get a bite to eat at a local restaurant. Recently, a few of his friends visited the Saint Louis Zoo via the Forest Park Trolley.
Phillip said he would like to own a car one day, but he'll never leave public transportation cold turkey.
"I'd still take it," he said.
Return to Blog