August 24, 2016
Passengers, like Pietra, depend on Metro transit to get to work, school and other important destinations. We hope you enjoy her story, and we're interested in your transit story too. Email [email protected], and we may share your story in a future "Passenger Profile."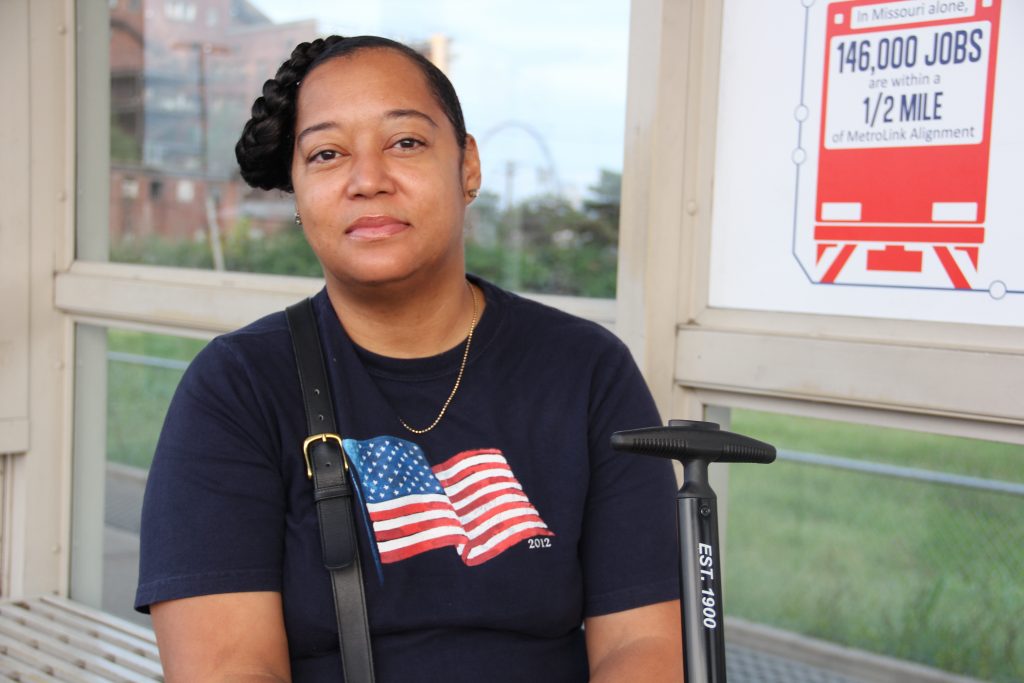 Pietra is in her first year of school to become a radiologist and relies on Metro to provide her with a quick and easy commute to the classroom.
During the week, Pietra parks her car at the 5th & Missouri MetroLink Station Park-Ride Lot and rides the train to the College MetroLink Station in Belleville. Pietra is currently enrolled in a two-year program at Southwestern Illinois College.
Pietra has been riding Metro for more than 17 years and enjoys the benefits it provides for her busy lifestyle.
"It's more convenient and less expensive than driving a car," she said. "It's also less time consuming."
While Metro is her way to get to and from school today, it also used to be Pietra's connection to work. When she worked at the U.S. Post Office in downtown St. Louis, she'd take the train to the Union Station MetroLink Station to get there.
Pietra loves the convenience transit brings and how easy it is to use, but what she says she really appreciates is how Metro lets her avoid traffic and road rage.
"I don't have to hassle with traffic when I'm on MetroLink," she said. "Drivers here have gotten pretty aggressive." Because of that, Pietra is extremely happy to leave the driving to MetroLink.
Return to Blog