August 21, 2019
Passengers like Piper depend on Metro Transit to get to work, school and other important destinations. We hope you enjoy her story, and we're interested in your transit story too. Email [email protected], and we may share your story in a future Passenger Profile.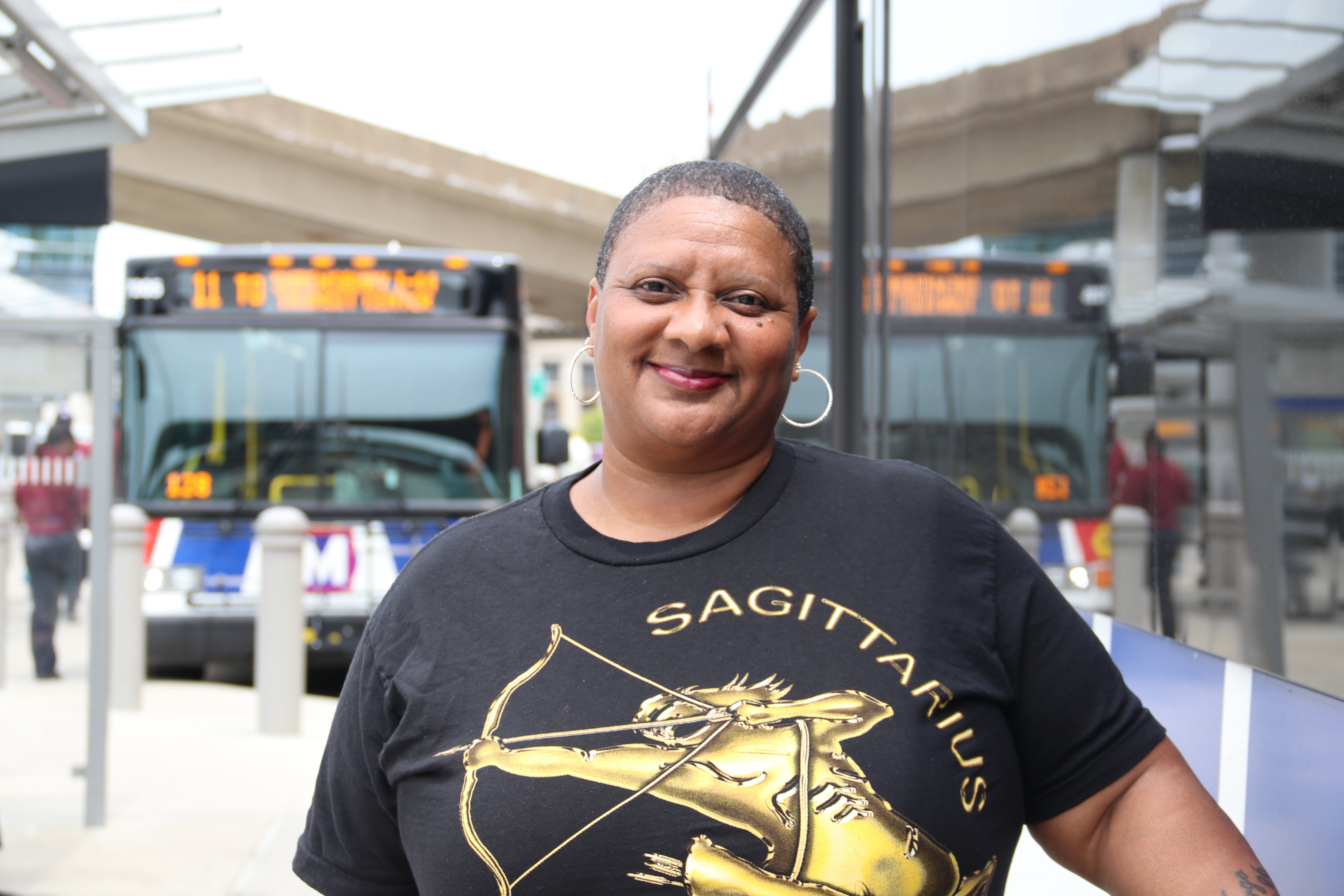 Piper has been a Metro Transit rider for many years, and knows how to navigate the transit system and make it work for her busy lifestyle.
To get around town, she takes advantage of the #30 Soulard, #11 Chippewa, #74 Florissant, #64 Lucas Hunt and the #174X North Express, which connects to the North County Transit Center. Piper also uses MetroLink to travel to the Civic Center and North Hanley Transit Centers, and to go shopping at grocery stores and shops near the Maplewood-Manchester and Brentwood I-64 MetroLink Stations.
"I enjoy the convenience Metro Transit brings," she said. "I like having options. That's super helpful."
Piper's two daughters also take advantage of Metro Transit to get to and from school in the Jennings School District.
"I currently have no other means of transportation," she said. "It's a very reliable source of transportation."
Piper has studied the improvements coming her way come September 30, especially as it relates to high-frequency service near her home in Soulard.
"I'm looking forward to frequent service near my home in Soulard, such as the #30 Soulard and #8 Shaw-Cherokee," she said. "I'm also excited about, and am looking forward to testing out, the #73 Carondelet, which will run about every 15 minutes for faster service and connections."
Return to Blog