July 28, 2021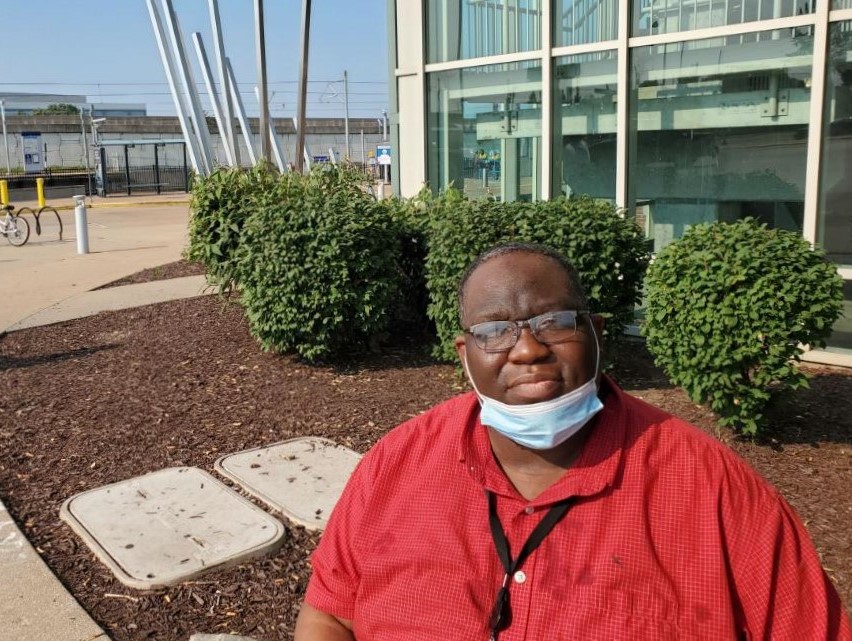 Reginald has been riding Metro Transit since he was a teenager. Over the years, he has relied on Metro to get to work, doctors appointments, grocery stores and to pick his son up to spend the weekends with him.
Reginald says he uses Metro because it's very convenient, and you can find him on both MetroBus and MetroLink listening to his favorite music to pass the time. Check out our Q&A below to learn a little more about Reginald.
---
Do you have any favorite MetroBus routes?
I like the scenic ones through the suburban areas like the #91 Olive bus and the #33 (Midland) that goes into the Olivette area. I like looking at the different types of homes.
Why do you choose Metro?
My bus stop is only two blocks away from my home. At the end of a tiring day, I'm able to get home quickly. That gives me time to take a shower, have something to eat and lay down and be ready for my next job which starts at midnight. Also, the air conditioning (on the vehicles) is nice this time of year. You don't want to get off the MetroLink when your stop comes!
The trains and buses are a great way to get around town safely, conveniently and comfortably with some great a/c!  And with our new $5 Day Pass, you can enjoy unlimited rides on MetroBus and MetroLink for an entire day – at one great low price. Download the Transit app to plan your next Metro trip or contact Metro Transit Information at 314-231-2345 (phone) or 314-207-9786 (text) for any assistance.
Passengers like Reginald rely on Metro Transit to get to work, school and other important destinations. We want to hear your transit story. Email us and we may share your story in a future Passenger Profile.
Return to Blog
Categories:
Metro Lifestyle